Well Child Visits in Scottsdale, AZ and Glendale, AZ
Doctor Maria Nabong MD Offers Well Child Visits Near You. Doctor Nabong Treats Newborns to Teens. Please 

Give Us a Call

 Today to 

Book an Appointment

. KidsHealth Pediatrics Has 2 Locations in Scottsdale and Glendale, AZ.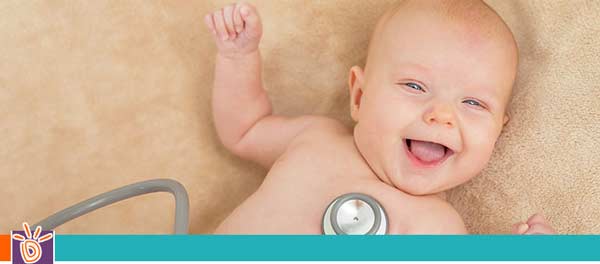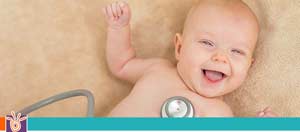 Does your child only visit the pediatrician when he or she is sick? Even if your child seems fine, skipping well-child visits may impact his or her health. Dr. Maria Nabong at KidsHealth Pediatrics shares a few reasons why well-child visits are important.
Things change quickly
Has your child ever outgrown his or her clothes seemingly overnight? Rapid growth and development during childhood not only triggers growth spurts but can other cause other less visible changes. Visiting the pediatrician for well-child visits is the best way to ensure that your child's development is appropriate for his or her age.
According to the American Academy of Pediatrics, children should visit the pediatrician three to five days after birth, then at 1, 2, 4, 6, 9, 12, 15 and 18 months. Well child visits are also recommended annually starting at age 2.
Regular visits protect your child from disease
Immunizations are an important part of well-child visits, particularly during your child's early years. Immunizations prevent your child from developing a variety of diseases, including diphtheria, tetanus, pertussis, measles, mumps, chickenpox, hepatitis A and B, rotavirus, polio and Haemophilus influenza type B.
In addition to protecting your child, immunizations help prevent the spread of disease and protect the health of children who are too young yet to receive the vaccines or can't receive them due to health issues.
Pediatricians can offer advice that will help keep your child healthy
Regular well-child visits offer the perfect opportunity to ask questions and share any concerns you may have about your child's health, chronic conditions and development. Because the pediatrician only sees your child periodically, your insights on his or her health, development and behavior provide valuable information that augments results of your child's examinations and screenings.
Is it time for your child's next visit? Call Scottsdale, AZ, pediatrician Dr. Maria Nabong at KidsHealth Pediatrics to schedule an appointment. Now we have 2 locations in Scottsdale and Glendale, AZ.

Additional Services You May Need
---

Additional Services You May Need
---