Pediatrics Tonsillitis Treatment Specialist in Scottsdale, and Glendale AZ
If your child is dealing with tonsillitis, our board-certified pediatricians can help them find relief with expert and friendly treatment at KidsHealth Pediatrics so that they can get back to having fun and being a kid. If you child is experiencing sore throat, red swollen tonsil, fever, difficulty with swallowing, bad breath, and scratchy voice. For more information, please

contact us

or

book an appointment

online. We have 2 pediatric clinics in Scottsdale, and

Glendale, AZ

.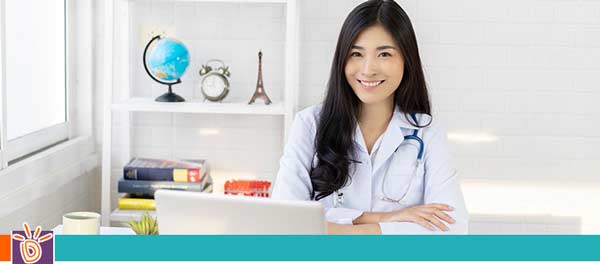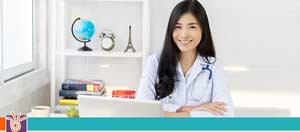 Table of Contents:
How can I get rid of tonsillitis fast?
Do you need antibiotics for tonsillitis?
What causes tonsillitis?
How can I get rid of tonsillitis fast?


In addition to coming to see a pediatrician about your child's tonsilitis or swollen tonsils, there are some supplemental things you can do to speed up their recovery. As with any other sickness or infection, it is essential that your child gets ample rest and drinks plenty of fluids, including water and warm liquids, such as herbal tea, broth, or warm water with honey. Other things that may help them deal with tonsilitis include making sure their rooms and livings spaces are humidified and free from substances or scents that could irritate their throat. For medical advice on helping relieve your child's tonsilitis fast, we welcome you to call us or schedule an appointment through our website. One of our board-certified pediatricians at KidsHealth Pediatrics would be happy to provide you and your child with tonsilitis treatment and advice on how to help it go away as safely and quickly as possible!
Do you need antibiotics for tonsillitis?


Antibiotics are only prescribed for tonsilitis if the infection is bacterial rather than viral since they are ineffective at fighting viral infections. When tonsilitis is bacterial, it is most commonly caused by the bacterium known as Streptococcus pyogenes, also known as group A streptococcus. For group A streptococcus, the typical prescription is oral penicillin for ten days, unless your child is allergic to penicillin and requires a different antibiotic. When you bring your child to KidsHealth Pediatrics for tonsillitis treatment, their pediatrician will provide you with all of the necessary information and instructions regarding antibiotic treatment if a bacterial infection is what is causing the illness.
What causes tonsillitis?


Many different things can cause tonsillitis, which occurs when there is an inflammation of your pharyngeal lymph glands, called tonsils, located in the back of your throat and visible through the mouth. The most common cause of tonsillitis is a viral infection, although bacterial infections can also cause tonsillitis. The viral infections that often cause tonsillitis include the seasonal cold and flu, the rhinovirus, herpes, the Epstein-Barr virus, hepatitis A, and the human immunodeficiency virus (HIV). According to the American Academy of Otolaryngology-Head and Neck Surgery, 70 percent of all tonsillitis cases are caused by viral infections, with 15 to 30 percent of tonsillitis cases attributed to bacterial infections.

In order to determine if a bacterial or viral infection is causing your case of tonsillitis, a rapid strep test or a throat culture is usually required, as it is not always apparent by looking at the throat or tonsils if it is a bacterial or viral infection. Rapid strep tests are not painful but may cause minor discomfort or a gag reflex. We can provide such diagnostic services for tonsillitis in addition to treatment at KidsHealth Pediatrics!

If you are looking for a pediatric clinic in Scottsdale, Arizona, that provides tonsillitis treatment, we would be happy to see you and your child at KidsHealth Pediatrics! For an appointment, please call us or schedule one through our website. For more information, please contact us or book an appointment online. We have 2 pediatric clinics in Scottsdale, and Glendale, AZ. We serve patients from Glendale AZ, Scottsdale AZ, Tempe AZ, Mesa AZ, Paradise Valley AZ, and Phoenix AZ.

Additional Services You May Need
---

Additional Services You May Need
---