Baby Care Tips in Scottsdale and Glendale, AZ
Read Some Useful Tips on Newborn Care, Baby Health, Feeding, and Safety From Doctor Maria Nabong! If You Have Any Questions, or Interested in Our Services, 

Please Call

. Our Pediatric Clinic in Scottsdale Is Located at 5425 E Bell Rd Suite 131 Scottsdale, AZ 85254. Or Visit Our Glendale Office at

5750 W. Thunderbird Rd F620 Glendale, AZ 85306

. We Look Forward to Serving You!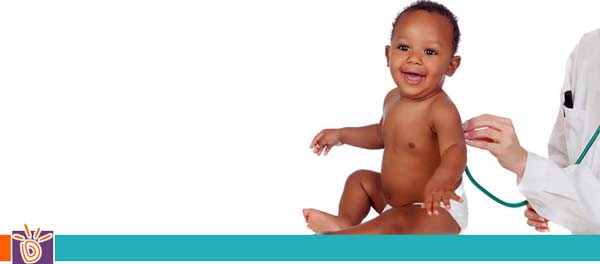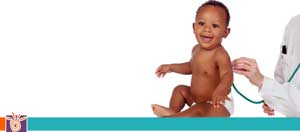 Table of Contents:
What to know about newborn care?
What are a newborn's feeding habits?
How often should my baby be sleeping?
Should I bathe my newborn regularly?
How often should my baby see a pediatrician for well visits?
FAQs about newborn childcare

What to know about newborn care?


You've just brought your newborn home from the hospital. Congratulations! This is an exciting new venture that you're about to embark on. However, at first everything can seem a bit overwhelming. Let your Scottsdale, AZ pediatrician Dr. Nabong answer first-time parent questions about caring for their newborns.
What are a newborn's feeding habits?


For the first six months of your baby's life, breast milk or formula will be their main source of nutrition. Both you and your pediatrician Dr. Maria Nabong will monitor your baby's eating habits to make sure that your baby is getting the nutrition they need and growing as they should.

If your child is being breastfed, you may find that your baby will eat more often than one who is formula fed. This is completely normal. Most breastfed babies eat every two to three hours, while babies that consume formula may eat every three to four hours.
How often should my baby be sleeping?


Every baby will have different sleep patterns and habits. Many newborns will sleep for up to 16 to 17 hours a day; however, only expect them to sleep for a few hours at a time. Sleep patterns won't become solidified until after your baby is about six months old.

You should also put babies on their backs when they sleep to prevent sudden infant death syndrome (SIDS). Until babies are old enough to roll over by themselves, it is advised that all parents put babies to sleep on their backs only and never their side or stomach.
Should I bathe my newborn regularly?


In the first few months, daily bathing won't be required so long as the diaper area is cleaned regularly and thoroughly after each changing. Bathing a baby too often can result in dry skin. You can sponge bathe certain areas as required, particularly in areas where food or dirt can get stuck.
How often should my baby see a pediatrician for well visits?


Just as it's important that your baby gets the proper care at home, it's also just important that your baby also get frequent and proper care from their pediatrician. You and your newborn should be seeing the pediatrician at 1, 2, 4, 6, 9, 15 and 18 months, as well as the 2-year mark.

These medical exams should not be missed, as it's a time to make sure your baby is hitting the proper developmental markers and that they are getting proper vaccinations. This is also a great time for parents to ask any questions they have about caring for their baby.

If it's time to schedule a well-child visit for your newborn, then call your pediatrician, Dr. Maria Nabong at KidsHealth Pediatrics. We have 2 pediatric offices in Scottsdale and Glendale, AZ.
FAQs about newborn childcare


It can be exciting, exhausting, rewarding and nerve-wracking when you welcome a new baby into the home. Now you have a little bundle of joy that takes up a lot of your time and attention. Of course, you want to make sure you are able to give your son or daughter everything they need to stay healthy and happy. Our Scottsdale pediatrician, Dr. Maria Nabong, gets a lot of questions regarding caring for newborns. We thought we would reveal answers to some of these popular questions.

Q. When should my newborn start seeing a doctor?

A. Even if your baby is perfectly healthy, this doesn't mean that they don't have to also get regular health checkups. The first two years are vital to their development, so it's important that they visit us as soon as two to three days after they are born. From there, we will give you a schedule of how often you should come in.

Q. When should I start bathing my newborn?

A. Your baby should get regular sponge baths with gentle baby soap until their umbilical cord falls off. The cord will usually stay on for about one to three weeks after birth. You will notice that it will start to change color and turn back before falling off. During this time, it's important that the umbilical cord is not placed under water until it has fallen off.

Q. When should my child start getting vaccinations?

A. Most vaccinations will be administered during their routine wellness checkups. Children will get about ten vaccinations throughout the first two years of their life, and continue to get shots well into their teen years.

Q. Is my baby's fever high enough to call my children's doctor?

A. If your baby is under three months of age, it's important that you give us a call right away if their fever reaches over 100 degrees F. Of course, if they are displaying any worrisome symptoms it's better to give us a call right away.

Q. Should I wake my newborn for feedings?

A. For small newborns (who were born less than six pounds), it's important that they eat every three hours. Not all babies will communicate with you that they are hungry, but this varies from child to child. If you have questions about how often to breastfed or bottle-feed your baby, give us a call.

• Baby Proofing Your Home

While you cannot create an environment that is 100% safe, you can take the best measures to protect your baby with help from your pediatrician. Here's everything you need to know about locking down the dangers that lurk behind your cupboards and more.
Bathroom

In your bathroom, start by turning down the water temperature on the water heater. When you put your baby in the bath, it is easiest to avoid any burning problem by keeping the temperature lower. Also, consider purchasing and installing toilet lid locks to protect your baby, as well.

• Windows

With your windows, install window guards or adjust windows so they cannot open more than six inches. Be sure to tie up cords to blinds, as well, so that your child does not get tangled up in them. When finding an appropriate placement for your child's crib, playpen, highchair or bed, place them away from blind cords. Your pediatrician also recommends placing furniture away from windows so that your child does not climb near a window.

• Stairways

If you have any stairways in your home, install gates once your child begins to crawl. Place the gates at the bottom of stairways to prevent them from getting up the stairs, and if you are worried about them getting out of the bedroom, place a gate on the doorway to their room.

Additional Services You May Need
---

Additional Services You May Need
---