Pediatric Burns Treatment Specialist in Scottsdale, and Glendale AZ
If your child has experienced a burn and requires treatment, trust the dedicated medical staff at Kidshealth Pediatrics to get your child back on their feet again. Please

give us a call

or simply

request an appointment online

. We have 2 pediatric clinics in

Scottsdale AZ

and

Glendale AZ

.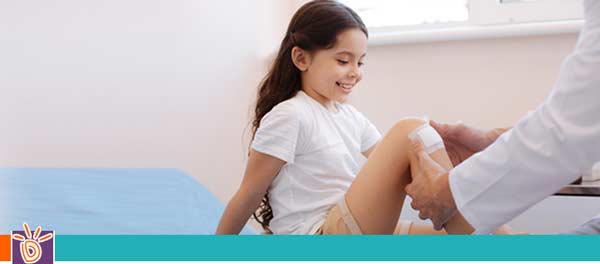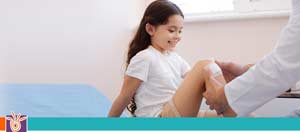 Table of Contents:
What is the best ointment for burns?
How do you know if your child's burn is serious?
When should I take my child to the doctor for a burn?

Everyone has experienced a burn at least once in their lives. While most burns are minor and heal without professional medical intervention, some burns are severe and require immediate medical attention. Burns can be especially scary when they happen to our children. Thankfully, there are pediatricians who specialize in treating burns.
What is the best ointment for burns?


After the burn has cooled, figure out if it is a minor burn. Seek medical care right away if it is deep, large, or on a sensitive area such as the face, hand, foot, elbow, wrist, ankle, shoulder, knee, hip, groin or buttocks.

If it is a minor burn:

• Clean the burn gently with soap and water.
• Leave blisters to heal on their own and do not pierce or puncture them. An open blister can get infected.
• It is okay to dress the burn with ointment, such as petroleum jelly or aloe Vera. It is not necessary for the ointment to contain antibiotics, and should sometimes be avoided as some antibiotic ointments can cause an allergic reaction. Things that should absolutely NOT be applied to the burned area are oil, lotion, cream, cortisone, butter, or egg white.
• If needed, lightly tape or wrap a sterile non-stick gauze over the burn to protect it from rubbing and pressure. Because they can get caught in the burn, avoid using any type of dressing that can shed fibers. Change the dressing once a day. Take an over-the-counter pain medicine for pain, including acetaminophen, ibuprofen, naproxen, and aspirin. Follow the directions on the bottle. NEVER give aspirin to children.
How do you know if your child's burn is serious?


Follow your doctor's instructions if they told you how to care for your child's burn. If you have not been given specific instructions from your pediatrician, it is important to:

• Wash the burn with clean water twice daily. Avoid using hydrogen peroxide or alcohol as they can slow the healing process.
• After you wash the burn, gently pat it dry.
• For relief, you may cover the burn with a thin layer of petroleum jelly, such as Vaseline, and a sterile gauze.
• Replace the bandage everyday and apply more petroleum jelly as needed.
• Protect the burn while it is healing. If your child is going out in the cold or the sun, protect it from the weather.
• If the burn is on the hands or arms, have your child wear long sleeves.
• If the burn is on the face, have your child wear a hat.
• If the burn is on the feet, have your child wear socks and shoes.
• Give pain medicines exactly as directed.
• If the doctor provided your child with a prescription medicine for pain, give it to your child as prescribed.
• If your child is not prescribed a pain medicine, ask your doctor if it is okay for your child to take an over-the-counter medicine.
• If antibiotics were prescribed, give them to your child as directed. Even if your child starts to feel better, it is important that they finish the full course in order to kill the infection.
• Do not break blisters open and protect them from bursting. Broken blisters can get infected. If a blister breaks open by itself, leave the skin that covered the blister as this helps protect the new skin.
• Teach your child to not scratch the burn and talk to your doctor about the best way to treat the burn for itching for your child.
When should I take my child to the doctor for a burn?


First degree burn treatment includes cleaning the wound with cool but not too cold water and a soft, unscented soap. After cleaning the area, apply an unscented, moisturizing lotion. For minor burns that are second degree burns, such as burns that blister with possible skin loss, cleanse as mentioned for a first degree burn, then apply an antibiotic ointment and cover with a bandage or dry gauze.

Seek medical assistance for:

• Burns to the hands, face, feet or groin
• Burns caused by fire, embers or hot grease
• Burns that cross a joint
• Areas of whiteness in a burned area
• Large blisters bigger than an inch in diameter and large areas of skin loss
• Electrical or chemical burns
• A burn affecting a major portion of the body or multiple areas of the body
• Pain that is uncontrolled by painkillers such as Ibuprofen or acetaminophen
• If a sign or signs of infection occur, such as: fever, increasing redness or swelling, increased pain, or oozing from the burn site

If your child is seen in a burn clinic, they will be evaluated by a medical professional who will remove any dressings you have in place and clean the injured area with soap and water. As this can be uncomfortable for a child, you may want to consider giving a pain-reliever, such as ibuprofen or acetaminophen approximately 30 minutes before their appointment is recommended. Be sure to check with your primary care physician first. Never give aspirin to a child.

If your child has sustained a burn injury, come to Kidshealth Pediatrics for care today. Our kind and compassionate professionals are experienced in treating children for burn injuries and can help them on the path to a speedy recovery. For more information on our pediatric burn treatment, call our office and get in touch with a member of our specialist team. To book an appointment with one of our burn care specialists, visit our website or speak with us over the phone today. We serve patients from Glendale AZ, Scottsdale AZ, Tempe AZ, Mesa AZ, Paradise Valley AZ, and Phoenix AZ.

Additional Services You May Need
---

Additional Services You May Need
---