Childhood Immunization Clinic in Scottsdale, and Glendale AZ
At kidshealth pediatrics we provide immunizations & shots for children of all ages. Whether it's a flu shot, an MMR, or a hepatitis B vaccine,

Dr. Maria Nabong

can help your child stay up to date with their immunization schedule. We have 2 pediatric clinics in Scottsdale, AZ and

Glendale, AZ

.

Please contact

to

Book an Appointment Today

!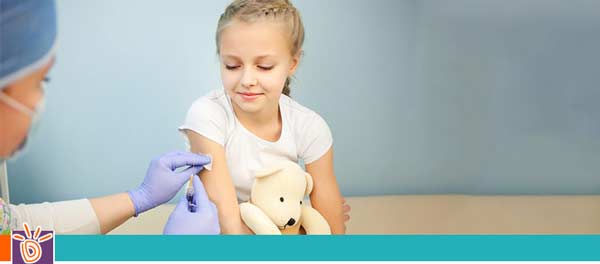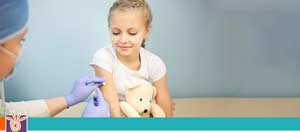 Why Immunizations Are Important
Once you start taking your children to a pediatrician, you may realize that they are often getting a series of shots that correspond with their age. But how much do you really know about these immunizations? In fact, you may even be wondering why they are necessary. Find out why immunizations are a vital component to a healthy life.
Prevent life-threatening diseases
One of the best ways to protect your child from contracting certain serious illnesses is to get vaccines whenever possible. Many of these preventable conditions can cause severe complications like hearing loss, paralysis, amputation, brain damage or even death. By getting vaccines for diseases like measles and mumps you can prevent hospitalization or long-term health issues for your child.
Ward against outbreaks
Outbreaks of preventable diseases occur because parents decide not to get their children vaccinated. By the time your child goes to school, they should be up-to-date on all of their immunizations. Talk to your Scottsdale pediatrician Dr. Nabong if you are unsure which series of immunizations your child needs before going to school. School-age children are at a particular threat because a disease can spread rapidly. Prevent your child and other children from becoming ill by saying yes to vaccines.
Protect your family and others
Besides making sure that your child doesn't contract a vaccine-preventable disease it's also important to protect the rest of your family's health as well. Newborns and older individuals, who are more susceptible to illnesses, may not be able to get vaccinated. In these cases, it's important to immunize your children to make sure they don't spread an infection to family and friends.
Your Child's Immunization Schedule
Most children get sick from time to time while growing up and that's normal. However, no child should have to suffer from a serious disease. Fortunately, many different vaccines are available to protect children from potentially deadly diseases, such as the measles or pertussis (whooping cough). Vaccines give you children immunity against these devastating diseases. In Scottsdale, AZ and Glendale, AZ immunization is provided for children by Dr. Maria Nabong at KidsHealth Pediatrics.
Staying current on your children's vaccinations can be confusing, especially as they get older. At KidsHealth Pediatrics in Scottsdale and Glendale, AZ, Dr. Maria Nabong and the rest of our pediatric health professionals want parents to have the most current information about immunization schedules so they can make informed decisions about their children's health and ensure that their kids – and others – are protected from potentially life-threatening diseases. Dr. Nabong outlines a basic vaccine schedule here.
Types of Vaccines & Immunization Schedule
Earliest vaccines (birth to 6 months)
Within the first 15 months of life, a baby will need several vaccines to begin the process of building immunity. In a hospital or birthing center, the Hepatitis B vaccine is given shortly after birth to protect the liver against diseases. This is especially important if the baby's mother has tested positive for Hepatitis B. Booster immunizations are given later in the year at your pediatrician's office, as well as those for diphtheria, pertussis and tetanus (DTaP), polio, pneumonia and influenza.
Preschool vaccines (6 months to 6 years)
During this time, your pediatrician Doctor Nabong recommends having children immunized against influenza each year. This can be done with a standard vaccination (needle) or by inhaling nasal mist. Beyond that, your child should be immunized against chickenpox (also known as varicella), measles/mumps/rubella (MMR) and Hepatitis A. Boosters for DTaP and pneumonia will also be given during this time period.
Teenage vaccines (11 years and beyond)
As your child approaches middle school, you can visit your pediatrician for HPV and meningitis vaccinations. The HPV vaccine helps prevent cervical cancer in young women and other sexually-transmitted infections in both genders. The diphtheria/tetanus/pertussis vaccination will also be updated between the ages of 11 and 12.
Vaccines are available for the following diseases as part of the standard schedule for immunization at our pediatric clinic:
Diphtheria, Tetanus & Acellular Pertussis (DTaP)
Measles, Mumps & Rubella (MMR)
Hepatitis A
Hepatitis B
Rotavirus
Inactivated Poliovirus
Pneumococcal Conjugate
Haemophilus Influenza type b
Varicella
Vaccines are a safe and effective way to keep your children healthy and safe from many potentially deadly diseases. Years of medical and scientific review have confirmed the safety and efficacy of vaccines. Following the standard immunization schedule is the best way to ensure your child does not miss a critical vaccine. At KidsHealth Pediatrics, Dr. Nabong is your trusted pediatrician for childhood immunization in Scottsdale, AZ and Glendale, AZ.
Altered schedules may be necessary for children who travel to areas where certain diseases are more common, or those with chronic conditions. Your pediatrician, Doctor Maria Nabong, will be glad to discuss these options with you. Please contact KidsHealth Pediatrics to schedule an appointment or for any questions you may have. We have 2 convenient locations in Scottsdale and Glendale, AZ. We serve patients from Glendale AZ, Scottsdale AZ, Tempe AZ, Mesa AZ, Paradise Valley AZ, and Phoenix AZ.

Additional Services You May Need
---

Additional Services You May Need
---