Pediatric Abdominal Pain Treatment Specialist in Scottsdale, and Glendale AZ
Abdominal pain should be taken seriously as it often requires treatment. This is why KidsHealth Pediatrics offers Pediatric abdominal pain treatments. Read our Q and A page for more information, or contact our clinic today. For more information, please contact us or

book an appointment

online. We have 2 pediatric clinics in

Scottsdale

, and

Glendale, AZ

.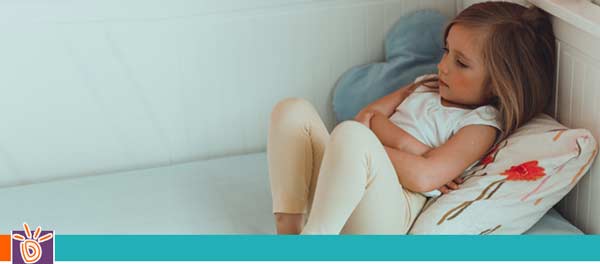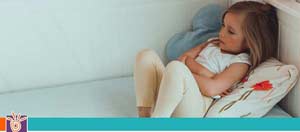 Table of Contents:
What causes abdominal pain?
What could be the reason your child has abdominal pain?
When should I take my child to the ER for abdominal pain?
At some point throughout their lives, everyone experiences abdominal pain. From cramps to aches to sharp, shooting pain, abdominal pain comes in many shapes and forms. When our children are experiencing abdominal pain, it can be especially hard to diagnose. Fortunately, pediatricians can effectively diagnose, treat and help to prevent abdominal pain.
What causes abdominal pain?


Several conditions can cause abdominal pain. In many cases, one condition can lead to another. For example, gallstones may cause liver dysfunction, kidney stones may cause excruciating pain, and ulcers may cause indigestion.

Other causes of abdominal pain include:

Gas: A cause of abdominal pain may be gas. Gas occurs naturally in the intestines and digestive tract and can cause feelings of pressure, bloating or fullness when it accumulates.

Indigestion: Indigestion is a burning feeling in the upper regions of the stomach, and can sometimes move up to the throat or mouth. The uncomfortable sensation may also feel like chest pain.

Gastritis: Gastritis causes the stomach lining to become swollen and painful and can cause pain in the abdomen.

Stomach viruses: Stomach viruses can cause pain in the stomach. In addition to abdominal pain, gastroenteritis is a stomach virus that can cause nausea, vomiting, and diarrhea. People with a stomach virus may also experience muscle aches, headaches, and fatigue.

Muscle pain: Many muscles extend to the abdominal region. A muscle injury or spasms can cause acute pain in the upper abdomen.

Appendicitis: An infection of the appendix is known as appendicitis. If it goes without treatment, it can cause the appendix to rupture, and the condition can become life-threatening very quickly.

Gallstones: Gallstones can sometimes block a biliary duct. A blockage from a gallstone can cause severe pain in the upper-right stomach, as well as other symptoms.

Liver or pancreas issues: The liver, pancreas, and gallbladder work together to support digestion and all three organs are in the upper-right side of the abdomen. Sometimes untreated gallstones can cause pain in the liver or pancreas by blocking biliary ducts. Liver diseases that cause inflammation can cause liver pain. Inflammation of the pancreas, also known as pancreatitis may also cause pain.

Bowel obstruction: A bowel obstruction causes a blockage in the intestines, making it very difficult or even impossible for anything to pass through. This can cause constipation, intense pain and difficulty digesting food. As the bowel can tear or become seriously infected, a bowel obstruction is a medical emergency. Seek medical attention immediately if you have a bowel obstruction.

Diverticular disease: When the small pouches known as diverticula become inflamed or infected, a person can develop intense abdominal pain.
What could be the reason your child has abdominal pain?


There are many causes of stomach pain in children, including:

Bowel or gut problems: Colic, constipation or irritable bowel syndrome

Infections: Gastroenteritis, infections in other parts of the body like the ear or chest, kidney or bladder

Food-related problems: Food allergies, overeating or food poisoning

Problems outside the abdomen: Migraine or muscle strain or sprain

Surgical problems: Bowel obstruction, appendicitis or intussusception

Poisoning: Poisons such as venomous bites, ingesting harmful chemicals or smoking.
When should I take my child to the ER for abdominal pain?


If the abdominal pain meets any of the following, seek pediatric ER treatment right away:

• The child is inconsolable
• Pain is severe and unrelenting
• The abdomen is sensitive to touch and/or pain extends to your child's back

If your child's stomach pain is accompanied by the following symptoms, they may need emergency care:

• Fever
• Repeated vomiting
• Significant or bloody diarrhea
• The child is difficult to engage or wake up and has no interest in eating or drinking
• Seizures or fainting
• Distended abdomen

If your child is experiencing abdominal pain, come to Kidshealth Pediatrics for treatment today. Our kind and compassionate professionals are experienced in treating children with abdominal pain and can help diagnose the cause of pain and treat it appropriately. For more information on our pediatric abdominal pain treatment, call our office and get in touch with a member of our specialist team. To book an appointment with one of our abdominal pain specialists, visit our website or speak with us over the phone today. We serve patients from Glendale AZ, Scottsdale AZ, Tempe AZ, Mesa AZ, Paradise Valley AZ, and Phoenix AZ.

Additional Services You May Need
---

Additional Services You May Need
---