Pediatric Chronic Illnesses Treatment Specialist in Scottsdale, and Glendale, AZ
Doctor Maria Mariano-nabong, MD and experienced medical staff provide pediatric chronic illnesses treatment and exceptional medical care for children of all ages. Some common chronic illnesses children experience include asthma, diabetes, epilepsy, ADHD, and more. For more information, please

contact us

or

book an appointment

online. We have 2 pediatric clinics in

Scottsdale

, and

Glendale, AZ

.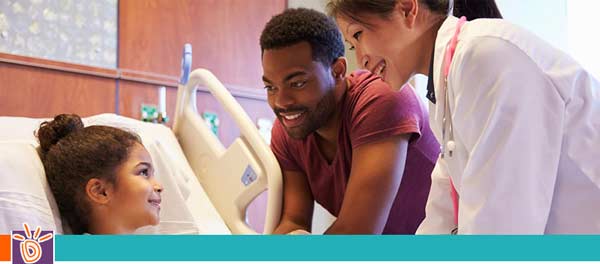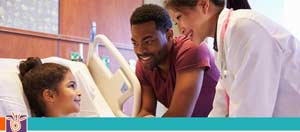 At KidsHealth Pediatrics, we are fully equipped to provide you and your child with exceptional treatment and medical support. Chronic illnesses are especially difficult because they are long-term, and their symptoms and consequences can be far-reaching. As a parent, we know all you want is to keep your child safe, healthy, and happy, and that's why we work so hard to properly diagnose and treat chronic pediatric illnesses.
In the United States, anywhere from 15-18% of children and adolescents suffer from a chronic condition. This can include diabetes, asthma, cardiac problems, cystic fibrosis, and developmental disabilities. Making sure you have an experienced and dedicated pediatrician who can help with the treatment and management of long-term illnesses is important. Chronic conditions require a lot of care and medical oversight, and it's important to have an experienced pediatrician like Doctor Maria Mariano-Nabong and the experienced team of medical professionals at KidsHealth Pediatrics in your corner, providing the best possible medical treatment for your child.
When your child is diagnosed with a chronic condition, it can be very scary. There are a lot of questions when you are facing a diagnosis that may span months, years, or even your child's entire life. That's why you need an experienced pediatric team who can help guide you through your treatment options. KidsHealth Pediatrics is fully equipped to handle chronic illnesses from asthma to autism spectrum disorders.
Early intervention is critical for managing some chronic illnesses. That is why our pediatric clinic also offers regular physical examinations for children of all ages. By consistently taking the time to examine your child's growth and development, our experienced pediatricians can ensure that we catch any signs or symptoms of a more serious condition as soon as possible.
When it comes to chronic illnesses, it is important to implement a treatment plan as early as possible. Treatment for chronic illnesses vary depending on the type of condition and its severity. It is very important to have experience on your side so you can ensure you have all the information necessary to make the best possible decisions regarding your child's care. The experienced team of pediatric providers at KidsHealth Pediatrics has treated children with chronic conditions extensively, and can make sure your child receives the quality care they deserve.
No matter the diagnosis, you can be sure that when you entrust your child's health to Doctor Nabong and the rest of the medical team at KidsHealth Pediatrics, they will receive the best possible treatment. We know that every child and every diagnosis is different, and deserves individualized attention. When your child comes to our clinic with a chronic pediatric illness, they will receive the personal care and quality medical treatment they need.
At KidsHealth Pediatrics, we take pride in the excellent care we offer to all of the families who trust in our practice. If your child is dealing with a chronic illness, or if you are just looking for quality pediatric care, please call our office today to set up an appointment. We have 2 locations in Scottsdale, AZ and Glendale, AZ. We serve patients from Glendale AZ, Scottsdale AZ, Tempe AZ, Mesa AZ, Paradise Valley AZ, and Phoenix AZ.

Additional Services You May Need
---

Additional Services You May Need
---