Newborn Medical Care Specialist in Scottsdale, and Glendale AZ
Doctor Maria Nabong, MD provides exceptional newborn medical care. Either your newborn needs a well child visit or immunizations, doctor Nabong is here to help. Newborn medical care include bathing the child, feeding them, screening, examination, nurturing care, and infection prevention. For more information, please

contact us

or

book an appointment

online. We have 2 pediatric clinics in

Scottsdale

, and

Glendale, AZ

.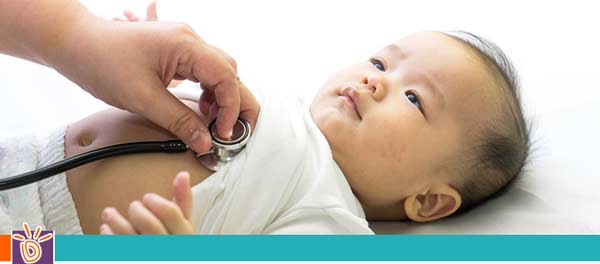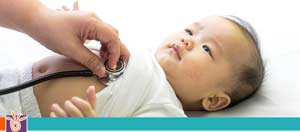 Table of Contents:
Bathing Your Baby
Feeding Your Baby
Well-Child Visits
Immunizations
Congratulations on the birth of your baby! A newborn baby can bring excitement and a whirlwind of activity to your life — and plenty of newborn care fatigue and stress, too. Your newborn will depend on you for every aspect of their care. KidsHealth Pediatrics offers full-service, state-of-the-art pediatric care to children of all ages. Dr. Maria Nabong is one of the best rated pediatricians in Scottsdale, AZ and Glendale, AZ. This article will guide you through the basics of newborn care.
Bathing Your Baby


For the first year of life, your newborn will only need to be bathed three times a week. Keep the water temperature comfortably warm, not hot. Wash your newborn's face first, using a soft washcloth and plain water. Use a washcloth and mild non-deodorant soap to wash the rest of the newborn baby's body. To help keep your newborn baby warm after a bath, cover his or her head with a dry towel.
Feeding Your Baby


Feed your newborn only formula or breast milk unless otherwise instructed by your child's doctor. Your baby will nurse about 8-12 times per day during the first weeks of life. During the newborn period, most breastfeeding sessions will take from 20-40 minutes. Newborn babies who are getting formula will need about 2-3 ounces every 2-4 hours. Newborn babies should not go more than about 4-5 hours without feeding.
Well-Child Visits


It's important for your newborn to have regularly scheduled well-child visits. Each well-child visit includes a complete physical exam. At this exam, your pediatrician will check your baby's growth and development in order to find or prevent problems. The pediatrician will record your baby's weight, height, and other important information. Vision, hearing and other screening tests will be part of some visits. Your well-child visits also offer you the chance to discuss your concerns with your doctor.
Immunizations


Immunizations are an important way to protect your baby from diseases. Vaccines are among the safest and most effective preventive measures. Vaccines work best when they are given at certain ages, with some vaccines given over a series of properly spaced doses. They are started at birth and many are required before starting school. Talk to your child's doctor about the vaccines recommended for his or her age.

Seeing a pediatrician is among the best ways you can help protect your child's health and well-being. Call KidsHealth Pediatrics now to schedule an appointment. Be assured that our staff will provide you and your baby with the best care possible. We serve patients from Glendale AZ, Scottsdale AZ, Tempe AZ, Mesa AZ, Paradise Valley AZ, and Phoenix AZ.

Additional Services You May Need
---

Additional Services You May Need
---