Pediatric Wart Treatment Specialist in Scottsdale, and Glendale AZ
Dr. Maria Nabong and her team of experienced pediatricians offer safe and effective treatments for warts.

Call us

today or book an appointment online. We have convenient

locations

in Scottsdale, and Glendale AZ.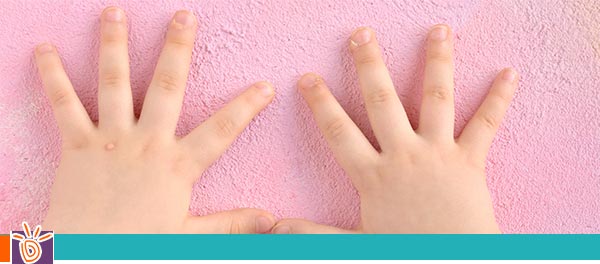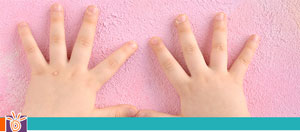 Table of Contents:
What are the types of warts?
How do children get warts?
How are warts treated?
When should I take my child to the doctor for a wart?
Here at KidsHealth Pediatrics, our team of highly trained and friendly pediatricians proudly offer a plethora of healthcare services to infants, children, and teenagers. Common reasons our patients come to see us is for immunizations, influenza treatment, well child visits, sports injury care, allergy care, and pediatric wart treatment. Warts are extremely common in children and shouldn't be any cause for concern. With the proper treatment, they can go away within a few months. For your convenience, we have answered the most frequently asked questions about pediatric wart treatment.
What are the types of warts?


There are five major types of warts that are caused by different viruses. They vary in appearance and can be easily identified by a physical examination.

• Common Warts

Common warts appear to be small and rough with grayish-yellow brown coloration. This type of wart can be found on the face, hands, fingers, knees, and elbows.

• Plantar Warts

Plantar warts tend to appear on the palm of the hand or the soles of the feet. In some cases, your child may get a few plantar warts in the same area which we call a mosaic. Plantar warts are the most painful type of wart and should be treated right away.

• Periungual Warts

This type of wart can also be painful as they occur underneath or around the finger nails. Periungual warts can be challenging to treat due to the location and can be pretty painful.

• Flat Warts

Warts that are smooth, flat, and small are called flat warts. They get their name from their appearance and are usually found on a child's face.

• Filiform Warts

Filiform warts are small but quite narrow and long which gives them a very unique appearance. They can develop on areas of the skin such as eyelids, around the lips, face, and neck.
How do children get warts?


Unfortunately, warts are very contagious which is why they are passed around so easily from child to child. They are a form of human papillomavirus that can develop after skin-to-skin contact with someone else who has one. It is easy to get a wart from frequent visits to swimming pools, gymnastic centers, and public showers. They are relatively harmless and usually go away on their own.
How are warts treated?


The treatment of your child's wart will depend on its size, location, and type. Wart treatments may include the following:

• Excising the wart
• Laser surgery
• Freezing the wart with liquid nitrogen
• Salicylic acid
• Topical irritants
• Electrocautery

Your pediatrician will make these treatments as quick and painless as possible. For treatments like excising, your doctor will numb your child's skin first with a special cream. Once the wart is gone, you will want to bandage the area for a few days and follow your pediatricians aftercare advice. To prevent the development of more warts, make sure your children don't touch other children's warts, avoid bare feet, and don't share clothing items with anyone who currently has warts.
When should I take my child to the doctor for a wart?


Warts can become painful, uncomfortable, and annoying. If you have more than one child, they may start to give each other warts back and forth. Consider taking your child to the doctor for a wart if the wart is causing pain, won't go away on its own, or is simply becoming a bother. Even though warts are very common, children can get embarrassed about them. We want to make sure your children are confident and not worried about something like a wart.

To book an appointment with a pediatric wart specialist in Arizona, contact KidsHealth Pediatrics. If you have any questions about this treatment or any general inquiries about our clinic, don't hesitate to reach out. Warts can be treated right away so that your child can feel like themselves again! For more information, call us or schedule an appointment. We have clinics located in Glendale and Scottsdale, Arizona, to serve you well! We serve patients from Glendale AZ, Scottsdale AZ, Tempe AZ, Mesa AZ, Paradise Valley AZ, and Phoenix AZ.

Additional Services You May Need
---

Additional Services You May Need
---