Pediatric Physical Exams in Scottsdale, and Glendale AZ
Kidshealth pediatrics offers comprehensive physical examinations to newborns, children, and teens.

Doctor Maria Mariano-Nabong, MD

provides annual physicals, sports physicals, school physicals, and more. We have 2 pediatric clinics near you in Scottsdale, AZ and Glendale, AZ. 

Please Call

 or Simply 

Request an Appointment Online

.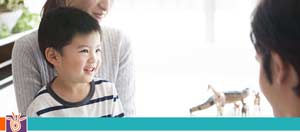 For children, receiving an annual physical examination can be an important diagnostic measure. While adult bodies don't change overly much from year to year, a child's growing body can give insight into their health as they develop. At KidsHealth Pediatrics, our expertise is children's health, and physicals are an important part of monitoring that health. Our experienced pediatrician Doctor Maria Nabong MD is proud to serve the Scottsdale community and all surrounding areas, and to offer pediatric examination services at our clinic near you.
In addition to monitoring your child's physical growth and screening for any potential problems, many schools require physical exams for school age children annually or bi-annually. This is especially true if your child is a student athlete, as it is important to make sure there are no hidden issues that may be exacerbated by playing sports. These issues may include heart murmurs or irregular heartbeat and asthma. Catching these types of problems early can make a huge difference in the overall health of your child throughout their entire life.
A complete physical examination will include recording your child's height and weight, taking their blood pressure and listening to their heart, and checking their lungs, abdomen, nose, and throat. It will also include an evaluation of your child's posture, joints, strength, and flexibility. This exam can help diagnose issues and find better solutions to existing problems. KidsHealth Pediatrics can perform sports physicals and regular physical examinations for your child, as well as follow ups if there are any issues detected during an exam.
While most routine physical exams do not result in anything negative, scheduling a physical exam at KidsHealth Pediatrics is an excellent opportunity for a doctor to pay particular attention to your child, and to take a closer look at any potential issues. We can check your child's vision, and their back for signs of scoliosis, and we may even take a blood or urine sample to screen for more serious problems. Checking the lymph nodes for signs of swelling or enlargement can help detect more serious health issues, including the development of a tumor. And while some of these issues may be very serious, it is always better to catch them early, which is what sticking to a regular physical examination schedule can allow us to do.
At our pediatric clinic, you can count on a us to care for your child and all of their medical needs. We believe in providing quality treatment in a calm and friendly environment. Our experienced pediatrician Dr. Maria Nabong MD and dedicated medical staff want your child to enjoy coming to our practice. We believe that a warm and welcoming experience can mean the difference between having a child who is scared of going to the doctor, and building a trusting doctor-patient relationship that can long outlast their pediatric needs into adulthood.
KidsHealth Pediatrics is proud to serve the Scottsdale community and all surrounding areas with care and compassion. If your child is in need of a physical exam, please call us to schedule an appointment. Especially if your child needs an exam for school or a particular sport, it's important to schedule far enough in advance to meet any requirements set by your child's school. For more information, please contact us or book an appointment online. We have 2 pediatric clinics in Scottsdale, and Glendale, AZ. We serve patients from Glendale AZ, Scottsdale AZ, Tempe AZ, Mesa AZ, Paradise Valley AZ, and Phoenix AZ.

Additional Services You May Need
---

Additional Services You May Need
---