About KidsHealth Pediatrics in Scottsdale, AZ and Glendale, AZ
Meet Doctor Maria Nabong at KidsHealth Pediatrics! Please Take a Few Moments to Learn About Dr Nabong, Pediatrician in Scottsdale Area. Interested in Our Services? Doctor Nabong Looks Forward to Helping Your Little Ones Feel Better. Please 

Call

 for a Free Consultation.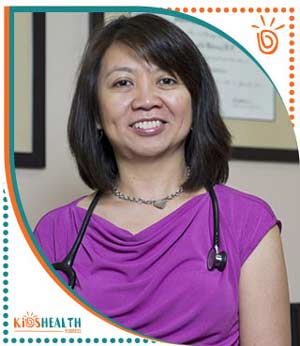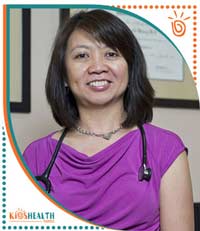 Dr. Maria Nabong
Pediatrician in Scottsdale, AZ
Dr. Maria Nabong completed her pediatric residency at Hahnemann University Hospital of Philadelphia, Pennsylvania and Crozer-Chester Medical Center in Upland, Pennsylvania. She attended Medical School at the University of the East Ramon Magsaysay Memorial Medical Center in the Philippines.
Furthermore, Dr. Nabong has been a general pediatrician since 1998. She is board certified in Pediatrics and is a Fellow of the American Board of Pediatrics. She worked with Children's Hospital of Philadelphia for 5 years before she moved to Arizona. She practiced in Ahwatukee Pediatrics for 4 years and decided to open her own private practice.
She is married to Dr. Joseph Y. Nabong and has 4 children (all boys). Dr. Nabong's hobbies include reading, cooking, and watching her boys play basketball!