Pediatric Conjunctivitis (Pink Eye) Treatment Questions and Answers
If your child shows signs of pinkeye, it's important to see a doctor. Some kinds of pinkeye go away on its own, but others need treatment. KidsHealth Pediatrics helps treat Conjunctivitis (Pink Eye) in children and infants. Call us today or book an appointment online. We have pediatric clinics in Scottsdale AZ and Glendale AZ.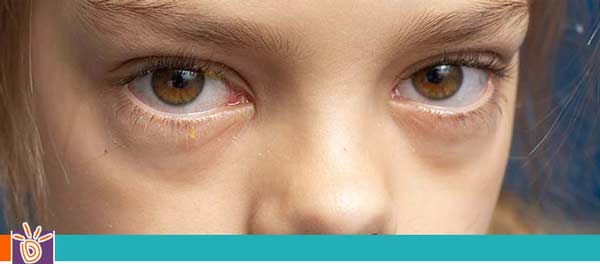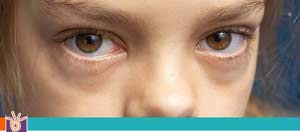 Conjunctivitis, commonly referred to as pink eye (or pinkeye), is a common condition that primarily affects children. It is characterized by red or pink-colored eyes, which indicates inflammation or an infection. Conjunctivitis means inflammation (-itis) of the conjunctiva, the thin mucous membrane that surrounds the eyes. It can also produce symptoms of a gritty feeling in the eye or itchiness, which can be very uncomfortable. Fortunately, conjunctivitis typically is not serious and clears up with conservative treatment.
What is conjunctivitis (Pink eye)?
Conjunctivitis refers to inflammation of the conjunctiva, the thin mucous membrane that surrounds the sclera and cornea of the eyes. It can be caused by several different things, including a bacterial or viral infection, as well as eye irritation, such as swimming in a chlorine pool without eye protection; it can also be caused by allergies.
Is pinkeye contagious?
Pink eye that is caused by irritants or allergens is not contagious, however when it is caused by a bacterial or viral infection, it is highly contagious and can be easily transmitted between people. It is commonly spread between contact with contaminated surfaces, such as doorknobs, phones, keyboards and remotes. It more commonly affects children.
What are the symptoms of conjunctivitis in children?
Children with conjunctivitis may experience these symptoms:
a red or pink eye (or eyes)
redness behind the eyelid
swelling of the eyelids, appearing puffy
excessive tears
a yellow-green discharge from the eye
crusting around the eyelids
a dislike of bright lights (photophobia)
a gritty feeling in the eye
itchiness of the eyes and eye rubbing
Symptoms usually develop within one to three days (24 to 72 hours) of becoming infected, and can last as short as two days, or as long as three weeks.
How do you know if conjunctivitis is caused by a viral or bacterial infection?
Bacterial conjunctivitis typically lasts around 7 to 10 days without antibiotic treatment. Viral conjunctivitis usually lasts longer than bacterial conjunctivitis, with symptoms that can persist for up to three weeks. If conjunctivitis does not resolve with antibiotics after 3 to 4 days, the infection is most likely viral.
Bacterial conjunctivitis is characterized by mucopurulent discharge (pus) that is typically yellowish-green in color. Common symptoms of bacterial cases of conjunctivitis include burning and stinging. While bacterial conjunctivitis can present in only one eye, it is usually present in both eyes or will spread to the contralateral (opposite) eye. If conjunctivitis is caused by a bacterial infection, it can result in otitis media (infection of the middle ear). Systemic antibiotics are indicated when a patient presents with both conjunctivitis and a middle ear infection. Like viral conjunctivitis, bacterial conjunctivitis is contagious.
Do I need to take my child to the doctor for pink eye?
Talk to your child's pediatrician if:
Your child has purulent eye discharge
You think your child has pinkeye
Your child has a fever, rash or pain
The pinkeye seems to keep coming back
If your child has pink eye, trust the pediatricians at KidsHealth Pediatrics to provide them with quality care. At KidsHealth Pediatrics, we care about the health of your little ones and strive to provide the highest level of service for each child. We have two locations to better serve you: one in Scottsdale, AZ, and one in Glendale, AZ. Scottsdale residents can visit our clinic conveniently located at 5425 E Bell Road Suite 131, Scottsdale, AZ 85254. Glendale residents can visit our clinic located at 5750 W Thunderbird Road F620, Glendale, AZ 85306. We look forward to serving you! We serve patients from Glendale AZ, Scottsdale AZ, Tempe AZ, Mesa AZ, Paradise Valley AZ, and Phoenix AZ.

Additional Services You May Need
---