5 Questions to Ask Your Pediatrician
If You've Been Looking for a Pediatrician for Your Child, Then You Might Be Wondering How to Determine Whether the Pediatrician Would Be Right for Your Child. Here Are 5 Questions to Ask Your Pediatrician During a Consultation.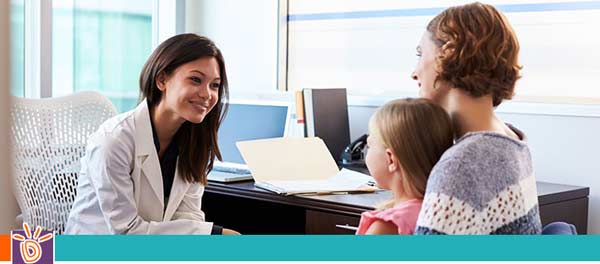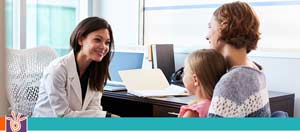 Choosing a pediatrician can be tough. You'll want to be very discerning to make sure the doctor satisfies your requirements, but you'll also want to consider how well your child will get along with the pediatrician. The best way to find all of this out is to have a simple meetup with a pediatrician.
If your child is already born, then he or she will be able to become acquainted with the doctor and you'll be able to ask any questions on your mind. Even if your child hasn't been born yet, you'll still want to meet the doctor in person so you can get a full first impression. You might even want to prepare your questions beforehand so you're fully prepared! If all that sounds like a good plan to you, then here are 5 questions to ask your pediatrician during a meet-and-greet.
What can you tell me about your professional background and qualifications?
This is a general question that can open up other areas of conversation. What you want to know is what the doctor's qualifications and certifications are. The doctor should volunteer this information as well as how long he or she has been in practice. Additionally, you'll want to learn about the hospitals the doctor is connected to. These topics will give you a good idea as to how connected, qualified, and honest the doctor is.
What continual services can you provide for children?
If your child hasn't been born yet or if your child is a newborn, then you can inquire about services for newborns, specifically. You'll also want to learn about the various physiological, behavioral, and mental health services the pediatrician can provide. For example, you might want to know whether the doctor can provide more advanced pediatric care, like continual care for autistic children.
How often should my child see a pediatrician?
Special needs children and newborns will require frequent visits to a pediatrician. Between the ages of 1 and 4, a child should see a pediatrician at least 7 times. After 4 years of age, a child should see a pediatrician annually. This is what the U.S. Department of Health and Human Services recommends, so we recommend this too here at KidsHealth Pediatrics.
Does your clinic accept my insurance?
Under the Affordable Care Act, insurance plans must cover well-baby visits and well-child visits. For other visits like minor emergency visits, you'll want to know whether your plan can cover them. You can contact us to learn more about insurance coverage and the providers we work with. We work with most major insurance providers, so you can have confidence that your visits with us will be covered.
What is your availability?
This is another important question to ask. You'll want to know when the doctor works and whether the clinic is open extended and/or weekend hours. Many clinics like KidsHealth Pediatrics offer the kind of availability you need to accommodate your hectic schedule.
And there they are: the 5 questions to ask your pediatrician during a consultation. We hope you've found them helpful! We also hope you'll choose KidsHealth Pediatrics for your pediatrician!
At our Scottsdale and Glendale, AZ clinics, Dr. Maria Nabong is our resident pediatrician. She has been a general pediatrician for over 20 years now, so she is more than capable of taking care of your child. She also considers it a great joy and responsibility to take care of children, and she'd be delighted to meet you and yours for a simple meet-and-greet. To learn more about the doctor, you can visit our About Us page, or you can schedule an appointment with her.
We look forward to meeting you and your child soon here at KidsHealth Pediatrics!

Additional Services You May Need
---