Pediatrics in Scottsdale, AZ
Doctor Maria Nabong MD Treats Infants, Children & Teens Up to 18 Years of Age. Dr. Nabong & Her Expert Medical Staff Are Committed to Providing the Best Possible Pediatric Care in Scottsdale Area. 

Please Call

 to 

Book an Appointment

. KidsHealth Pediatrics Is Conveniently Located at

5425 E Bell Rd, Suite 131, Scottsdale, AZ 85254

.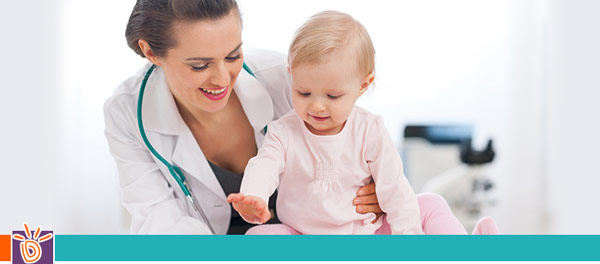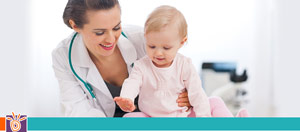 As a parent, we know how important your child's health and safety are to you. At KidsHealth Pediatrics, we offer comprehensive pediatric care, so your child can stay happy and healthy. When you visit our pediatric office, you and your child will be treated with the respect, attention, and individualized care that you deserve. We are proud to offer a wide range of pediatric services for children from newborns through adolescence, so no matter what your healthcare needs, our experienced pediatrician Dr. Maria Nabong and her dedicated team are here to help.
At KidsHealth Pediatrics, our entire staff is highly trained and dedicated to the unique needs of every child who visits our practice. Our support for your family begins with exceptional newborn care, including informative support for new parents about how to feed and bathe your baby. Dr. Maria Nabong MD, a pediatrician near you, has a wide breadth of experience and can answer any questions you have about your child's health needs including vaccinations. We believe that a healthy life starts right from the beginning, and we want to help give your child a healthful foundation.
Your child's needs will inevitably change as they grow. At KidsHealth Pediatrics, we pride ourselves on providing care for every stage of your child's development. Our well child visits are offered for children from 0-18 years of age, including age appropriate screenings such as those for lead, vision and hearing, anemia, and other development milestones. Our priority is your child's total wellness and we want you to trust our experienced medical team to support you as your family continues to grow.
An important aspect of our pediatric practice includes the monitoring of your child's growth and development, annual physicals that meet school requirements, a wide range of vaccinations and immunizations, as well as sports medicine for student athletes. Pediatric doctor Maria Nabong offers diagnostic services if your child is injured while playing sports, providing them with the very best treatment in order to ensure they can return to their normal activities as soon as possible.
When your child is sick and needs to see a doctor quickly, we offer sick visits for common illnesses including, but not limited to, fevers, cough and colds, vomiting and diarrhea, allergic reactions, and allergic reactions. We want you to trust KidsHealth Pediatrics with your child's care, regardless of whether it is routine or urgent. We are also able to provide diagnosis and treatment for meningitis, which can often be difficult to spot for parents of children. If your child experiences a sudden high fever, severe headache, confusion, stiff neck, sensitivity to light, or seizures, please call KidsHealth Pediatrics and make an appointment with a pediatrician near you right away.
At KidsHealth Pediatrics, we can also provide diagnostic services for ADD and ADHD, support for childhood obesity, and treatment for common chronic pediatric illnesses such as diabetes and cardiac problems. We understand that early intervention and appropriate monitoring are imperative to your child's well-being when they have a chronic condition. We want you to feel supported and cared for when you come to our pediatric office, and to know that we take your child's health as seriously as you do.
If you and your family are seeking pediatric care in or around Scottsdale, AZ, call KidsHealth Pediatrics or schedule an appointment online today.

Additional Services You May Need
---

Additional Services You May Need
---