Pediatrician in Scottsdale, AZ
Are You Looking for a Pediatrician Near You? Look No Further! Doctor Maria Mariano-Nabong, MD Is Committed to Providing Exceptional Medical Care for Children of All Ages. KidsHealth Pediatrics Is Conveniently Located at

5425 E Bell Rd Suite 131 Scottsdale, AZ 85254

.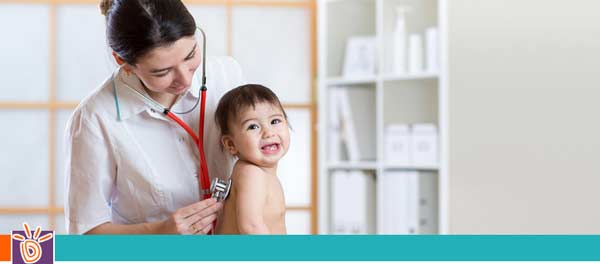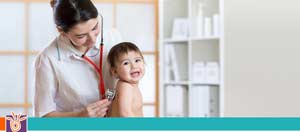 KidsHealth Pediatrics is proud to serve the Scottsdale community and all surrounding areas by offering a full range of pediatric services for children and families. We take great joy in what we do, and hope you will trust us with the responsibility of providing complete care for your child. We know how important your child's health and well being are to you, because most of our doctors are also parents themselves, so you can trust that we take your child's health seriously.
We offer a broad range of pediatric services near you from one-on-one prenatal classes and circumcision to well child visits and annual physical exams. We offer attention deficit disorder (ADD) and attention deficit hyperactivity disorder (ADHD) evaluation and management, as well as treatment for learning and developmental disabilities. We also offer pediatric support for children with diabetes and autism. This means we can be with you every step of the way in helping your child be the healthiest and happiest they can be, including by administering vaccines when your child needs them.
Pediatric care is so important because it can help set your child up for a healthy life for many years to come. At KidsHealth Pediatrics clinic, we strive to create a comfortable environment for all of our patients and their parents. We know that coming to the doctor can be stressful, especially if it's for a serious problem, and we want to make sure you receive the best pediatric treatment possible in a space where you and your child feel safe and expertly cared for.
At our pediatric clinic, we know that it's a privilege to be chosen to treat your child because we know how seriously you take your family's health. Medical care for children and teens is different than treatment for adults, so you need a doctor who specializes in pediatric medicine to ensure your child receives the best care. Doctor Maria Mariano-Nabong has 20 years of experience as a general pediatrician, so you can rest assured she has the expertise necessary to provide the best possible care for your child, whether it's for a routine checkup or a more serious medical issue.
Choosing a great pediatrician is so important. Not only will your pediatrician treat your child in the event of a serious injury or illness, they can serve as a guide for proper nutrition, hygiene, and the importance of both physical and mental exercise. A good pediatrician is both a partner and an asset for parents and their children. At KidsHealth Pediatrics, you and your child will receive the highest quality pediatric care; performed by a dedicated team of people who are all as invested in your child's health and well being as you are.
KidsHealth Pediatrics is proud to serve our community by providing excellent pediatric care to families in the Scottsdale area. We are conveniently located at 5425 E Bell Rd Suite 131 Scottsdale, AZ 85254, and would be honored to provide quality pediatric care for your child. If you are looking for an experienced pediatrician, please call us today to set up your first appointment.

Additional Services You May Need
---

Additional Services You May Need
---