Benefits of a Pediatrician vs. Family Care Doctor Questions and Answers
If you are wondering whether a pediatrician or family doctor would be better for your child, read below to learn more. 

Call

 our clinic to book an appointment, or visit one of our 

locations

 in Scottsdale, AZ and Glendale, AZ.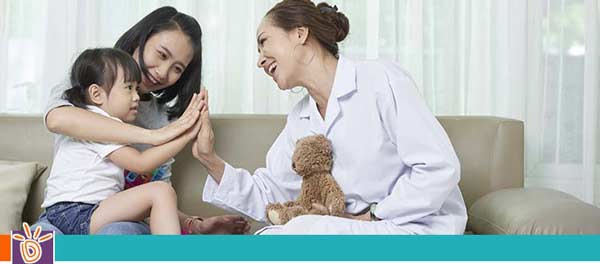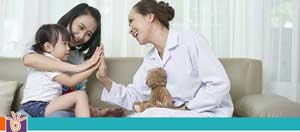 Table of Contents:
What is the difference between a pediatrician and a family doctor?
Is it better to have a family doctor or pediatrician?
At what age do you stop taking your children to a pediatrician?
Pediatricians are physicians that care for children of all ages. Family doctors also treat a wide age range, although they typically treat adults. For families with young children, it is important to know the benefits of having a pediatrician, such as a better understanding of their children's needs, more experience in treating conditions that affect children, and more personalized care.
What is the difference between a pediatrician and a family doctor?


There are many distinctions between a pediatrician and a family doctor, including education, training, specialty and the patients they treat.

Pediatricians are primary care doctors who specialize in treating children of all ages and are well-trained in diagnosing medical conditions that affect children. Pediatricians attend medical school for four years and spend three years as a medical resident in pediatrics.

They see children multiple times a year until the age of two, and at least once a year after that for annual physicals and sick visits, unless closer care is required. For a pediatrician to become board-certified, they must pass an exam from the American Board of Pediatrics. They must also recertify every 7 years to show they are up-to-date with the most recent treatments, practices and children's health information.

Family doctors are also primary care doctors. In addition to four years of medical school, they do their residency in a variety of medical fields, such as pediatrics, internal medicine and gynecology. Similarly, they are certified through the American Board of Family Medicine and can care for people of any age or gender. Like pediatricians, they must also retake the exam to maintain their board-certification.
Is it better to have a family doctor or pediatrician?


Whether it is better to have a pediatrician or a family doctor will depend on your individual situation.

Pediatricians are specially trained to care for children and have experience diagnosing and treating a multitude of symptoms and conditions that are common from infancy to adolescence. Pediatricians are also trained in the stages of child development and can recognize symptoms of developmental disorders in young children.

Their ability to care for and build relationships with young patients helps both the children and their parents have a better healthcare experience, enabling them to receive the care they need without any fear of visiting the doctor. Many pediatric offices and waiting rooms are designed with children in mind, offering toys, books and activities to make the overall experience more enjoyable. Many pediatric doctors also help parents care for their children at home by educating them about the health of their child and any conditions that they may have. Infancy and childhood can be a challenging time for parents, and many pediatricians recognize this and will take the time to answer questions and provide after-hours contact information.

Another important thing to consider when choosing between a pediatrician and a family doctor is if your child requires special care. If your child was born prematurely, has a birth defect or any other health concern, you may want to choose a pediatrician. Some infants and children need to see a pediatrician focused on a particular area of children's health. Family doctors spend an average of 10% of their time treating children, so they may not be as experienced as pediatricians when treating childhood illnesses.
At what age do you stop taking your children to a pediatrician?


Pediatricians typically treat patients up to the age of 18 (and in many cases 21). Therefore, pediatricians usually stop treating patients when they reach this age. It is important to have another primary care physician for your child when they are going through this stage, as continuous care is essential to the wellbeing of every person.

If you are looking for an experienced and compassionate professional to care for your child, come to KidsHealth Pediatrics today. Our staff are dedicated to providing the highest level of care and strive to improve each patient's quality of life. Call us today to book an appointment, we look forward to serving you!

Additional Services You May Need
---

Additional Services You May Need
---