Benefits of Having a Pediatrician Questions and Answers
Discover the benefits of what a pediatrician can offer. At KidsHealth Pediatrics, we make sure your children are as healthy as can be. 

Call us

 to book an appointment, or visit one of our 

locations

 in

Scottsdale, AZ

and

Glendale, AZ

. Your children's health is important!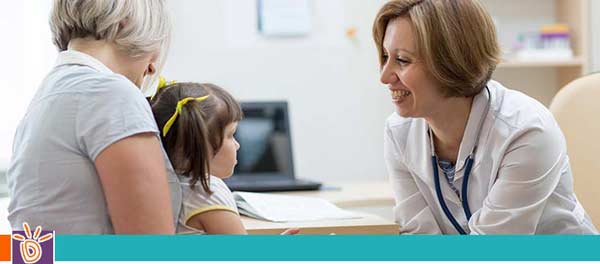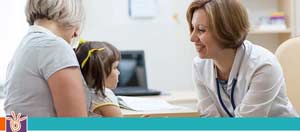 Table of Contents:
What are the benefits of having a pediatrician?
Why is it important to have a relationship with your child's pediatrician?
Should my child have the same pediatrician throughout adolescence?
Pediatricians are doctors that specialize in treating children, infants and adolescents. They are experienced in diagnosing and treating conditions that commonly affect children. With a focus on preventative care, they help children avoid becoming sick and can detect early signs of slow-progressing diseases.
What are the benefits of having a pediatrician?


There are many benefits of having a pediatrician, a few include:

• Preventative Care — Most pediatricians provide primary healthcare for children from birth until early adulthood. One of the services they provide is preventative care, which helps identify and treat illnesses and injuries before they develop into a more serious condition. Also included in preventative care are vaccinations, which can prevent a wide number of diseases and illnesses.

• First Point of Contact — A pediatrician acts as a first point of contact for any questions or concerns you may have regarding your child's health. They are also the first person you contact when your child becomes sick or injured. In addition, pediatricians coordinate care between specialists and communicate results and progress reports, acting as a bridge to the healthcare system.

• Continuity of Care — Pediatricians are not only concerned with treating a specific symptom or ailment, but also focus on maintaining your child's health throughout their childhood to their adolescents. This is just one reason why choosing a pediatrician is so important: While your child grows and develops, your pediatrician will be the most reliable person to ensure your child grows and develops properly.

• Health History — The longer you have a relationship with a pediatrician, the more information they will have to serve you better. They will have a deep knowledge of your child's health and understand them in ways others may not. This will allow your child to get the best treatment from a physician who is familiar with all of the details of their health background.

• Fewer Emergency Room Visits and Hospitalizations — Many studies have found that fewer hospitalizations occur to those who receive care from a primary care physician, such as a pediatrician. Pediatricians help diagnose routine illnesses, which reduces the number of times you have to take your child in for emergency care.
Why is it important to have a relationship with your child's pediatrician?


Research has shown that children who visit the same pediatrician have better health in the long run.  Getting to know your child can help your pediatrician make the best recommendations and suggest individualized care, which is especially important considering how quickly children grow and develop. Continuity of care with one pediatrician has been shown to increase successful screenings at checkups and decrease the number of illnesses that lead to emergency room visits.

Unless it is a true emergency, your pediatrician should always be the first person you contact when your child is sick or injured. They know your child best and often have an easier time discerning what symptoms should be concerning and which ones are not. The majority of medical concerns can be handled at your pediatrician's office, and are often much quicker and less costly than a visit to an emergency department. 
Should my child have the same pediatrician throughout adolescence?


Just as it is beneficial for adults to see the same primary care physician, there are many benefits for children to see the same pediatrician. A regular doctor builds trust with their patients, and this is especially important with children. Doctor visits can be nerve-wracking for many children, and being comfortable and familiar with their doctor will minimize their uneasiness and discomfort. They will also keep a detailed health history for your children and can recognize patterns that may indicate an underlying health problem. Visiting the same pediatrician enables the physician to provide the highest level of care available and eliminates the need to repeat explaining the same symptoms to different doctors as well as transferring medical data from practice to practice.

If you are looking for a qualified and compassionate pediatrician to care for your child, come to KidsHealth Pediatrics today. We care about the health and wellbeing of your child and can provide support for all of your healthcare needs. Call us today, we look forward to meeting with you and your child!

Additional Services You May Need
---

Additional Services You May Need
---