Pediatric Urgent Care Vs. ER Questions and Answers
At KidsHealth Pediatrics, we provide comprehensive, quality care for children, under the direction of pediatrician Dr. Maria Nabong. We are also able to provide urgent care services. Book an appointment or Call us to find out what we can do for you. We have 2 Pediatric offices in Scottsdale and Glendale, AZ.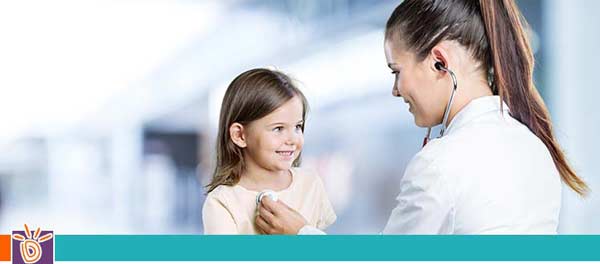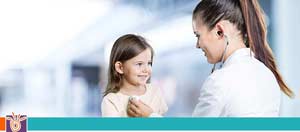 What is the difference between urgent care and emergency care?
In general, emergency care is in-hospital care for very serious, life threatening emergencies such as vehicle accidents, heart attacks, or severe injury that may require surgery. An urgent care clinic, like ours at KidsHealth Pediatrics, can see you and your child for more moderate issues not requiring immediate medical attention, but that are still serious or distressing enough to need the care of a health professional.
What services are offered at a Pediatric Urgent Care?
At KidsHealth Pediatrics, we offer a variety of urgent care services for children, including:
Care for ear infections
Allergy and asthma diagnosis, treatment and management
Headaches or pediatric meningitis evaluation
Treatment for pediatric burns
Sports-related injuries
Pediatric UTI (urinary tract infection) treatment
Immunizations and vaccinations
Newborn care
Fever and abdominal pain diagnosis and treatment
Tonsilitis, cold and flu treatment
Pediatric chronic illnesses diagnosis, treatment, and support
Our clinic is overseen by Dr. Maria Nabong, a top rated pediatrician with extensive experience. If you'd like more information about what we offer or want to know what we can do for you and your child, don't hesitate to contact us today.
Are urgent care centers less expensive than the ER?
In general, yes. This is typically because people visit urgent care centers for non-life threatening medical issues, that usually don't require long or complex treatment, or an in-hospital stay, all of which can be expensive.
Different insurance plans may have different coverage for urgent care versus emergency room (ER)-related services, so it's a good idea to check with your provider to see what is covered. However, in general, urgent care centers do tend to be less expensive, as well as less time consuming, than even a basic emergency room visit.
Why would I choose to go to an Urgent care for my child over the ER?
Children tend to get sick often, as their immune systems are still developing. They also tend to have more frequent exposure to contagious viruses in environments like school, daycare, and the neighborhood playground. This means that mild to moderate health issues come up often, such as ear infections, diarrhea and stomach issues, cold and flu, and minor injuries.
While these things are certainly issues to take seriously, they often don't require a visit to the emergency room (ER), which can not only be expensive, but time consuming. For example, something like an ear infection, a very common occurrence in children, could benefit much more from an urgent care visit. An ear infection can't be treated and resolved just at home, and it can be very distressing for the child as well as the parent, as the child is usually in significant pain and cannot be soothed. In an emergency room visit for this issue, you may wait much longer, as an ear infection will likely not be considered as pressing as other medical issues present at the emergency room. You will also likely see a doctor that does not know you or your child's history, and that usually does not specialize in children's health.
At an urgent care center like ours, you'll be seen quickly, and the care and treatment you need will be provided by an experienced pediatrician who can provide further support and information. At a comprehensive clinic like KidsHealth Pediatrics, we can offer an array of services to address both common and more complex pediatric healthcare needs, without the wait times and general headache of going to the ER. Also, our pediatrician, Dr. Maria Nabong, can get to know you and your child, and understand your healthcare needs and general life situation, which allows her to provide efficient care and advice.

Additional Services You May Need
---