Children's Doctor Scottsdale, AZ
Looking for a Children's Doctor Near You? Look No Further Than Dr. Maria Nabong. Dr. Nabong Is an Expert Pediatrician Serving Patients in Scottsdale, AZ & All Surrounding Areas. Please 

Call Us

 or 

Book an Appointment Online

. We Are Located at 5425 E Bell Rd Suite 131, Scottsdale, AZ 85254.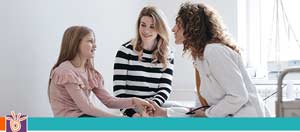 Table of Contents:
What is a children's doctor?
What is pediatric medicine (pediatrics)?
Is there a difference in adult medicine and pediatric medicine?
What will a pediatrician do for my child?
Why should I go to KidsHealth Pediatrics in Scottsdale?
What is a children's doctor?


A doctor that specializes in children's medicine can go by a variety of different names, from pediatrician to children's doctor and pediatric doctor. However, they all mean the same thing. A children's doctor specializes in pediatric medicine. They are specially trained and educated to diagnose and treat illnesses and ailments in infants and children of all ages. While many pediatricians focus on common injuries and diseases that affect children and young adults, others may be able to diagnose and treat more serious medical conditions.
What is pediatric medicine (pediatrics)?


Pediatrics or pediatric medicine is the branch of medicine that is involved in the medical care of infants, children, and adolescents. People that are considered to be able to visit a pediatrician and be under pediatric care are children from birth up to the age of 21. A medical doctor who is specialized in this area is known as a pediatrician.
Is there a difference in adult medicine and pediatric medicine?


Absolutely, there are unparalleled differences in between these two medical specialties. First and foremost, the body sizes are different due to maturation changes. The smaller body of an infant is substantially different from that of a fully grown adult. A common misconception that people tend to believe is that children are simply "little adults". However, this statement couldn't be more wrong. The pediatric clinician must always take into account the undeveloped physiology of the infant or child when considering symptoms, prescribing any medications, and diagnosing illnesses and injuries.

One of the major differences between the practice of pediatric medicine and adult medicine is that children, in most cases, cannot simply make rational decisions for themselves. It is up to the parent or guardian to ultimately make these decisions for them and also up to the pediatrician to make the proper and rational medical suggestions.
What will a pediatrician do for my child?


A pediatrician is a doctor that you and your child will most definitely build a lasting relationship with. This is a doctor that your child will grow with and come to know as a friend that they can go to when they are not feeling well. The pediatrician will see your child countless times from birth to the age of 2 years old, and then once a year from ages 2 to 5 for all well-child visits and physical examinations once they are enrolled in school and if they begin to play any sports. By the age of 5, your pediatrician will have your child scheduled every year for their annual physical examination. Do keep in mind when searching for a pediatrician that they will also be the first person that you call whenever your child is feeling sick or is injured.

There are many tests and examinations that your pediatrician will take of your child, in order to properly care for them. Your pediatrician will conduct, or do, some, or all, of the following:

• Annual physical examinations
• School/sports/camp physicals
• Administer vaccinations or immunizations
• Ensure growth, behavior, and skills milestones are met
• Diagnose and care for your child's illnesses, infections, injuries, and other health related problems
• Answer any and all questions about the child's physical growth and mental development
• Refer you, as the parent or guardian, to a specialist if they conclude that your child needs expert care or assistance.
Why should I go to KidsHealth Pediatrics in Scottsdale?


At our pediatric clinic in Scottsdale, AZ, we know and understand that it is a privilege to be chosen to treat your child for medical care. Doctor Maria Nabong has 20 plus years of experience as a general pediatrician, so you and your family can be rest assured that she and her team of pediatric medical professionals have the experience, and training, that is necessary to provide the best possible care for your child.

Additional Services You May Need
---

Additional Services You May Need
---