Pediatric Clinic Scottsdale, AZ
Are You Looking for a Pediatric Clinic Near You? Look No Further Than KidsHealth Pediatrics in Scottsdale, AZ! Dr. Maria Nabong, MD & Her Medical Staff Provide a Variety of Services, Including Well Child Visits, Sick Child Visits, Newborn Childcare, Allergy & Asthma Treatment, & Childhood Immunizations. Please 

Call Our Friendly Staff

 Today or Visit Us at 

5425 E Bell Rd Suite 131, Scottsdale, AZ 85254

.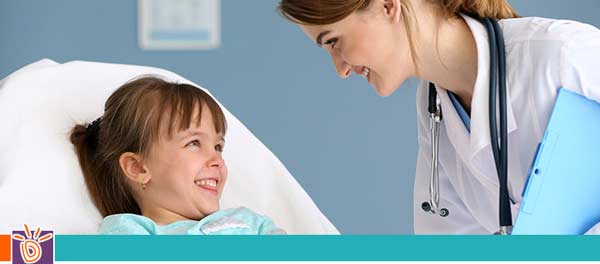 Table of Contents:
What is a pediatric clinic?
Why should my child see a pediatrician on a regular basis?
What pediatric medical services can my child get at KidsHealth Pediatrics?
Why should I go to KidsHealth Pediatrics?
What is a pediatric clinic?


Pediatricians are highly trained doctors who help manage the health of your child. A pediatrician will help in all aspects of their health, including physical, behavior, and mental health issues. They are trained to diagnose and treat childhood illnesses, from minor health problems to serious health problems and diseases. Just like all adults, young children need to be able to have access to high quality medical care and medical services. This should be in combination with healthy lifestyle practices like a regular exercise routine, fresh air, and a nutritious diet in order to be able to remain healthy and build a strong immune system. Getting children familiar with medical health practices early in life, makes it an easy transition and habit to keep them up as they get older. So, if you are looking for a reliable, affordable and convenient pediatric clinic near you, you have found your place at KidsHealth Pediatrics in Scottsdale, AZ.
Why should my child see a pediatrician on a regular basis?


Many parents may think that because their children are young and full of energy – that they have a healthy immune system that can help them through common illnesses and injuries. However, children are likely to come into contact with bacteria and germs more frequently at school, the park, daycare, and through any extracurricular activities that they are involved in. So, children are more prone to getting sick than adults because they are more exposed to these ailments. This is why it is a parents' responsibility to help a child to maintain a robust and healthy immune system. This should be the top priority for parents and all pediatricians.

While every single illness and accident may not be preventable – a child having regular pediatric care, and teaching them about sensible precautions can help parents keep their children as healthy as they possibly could. Some other reasons to visit a pediatrician include:

• They have special and specific training that is focused in children's health
• They typically only see children in their medical practice, meaning that they will have a lot of experience in recognizing and treating childhood illnesses and injuries
What pediatric medical services can my child get at KidsHealth Pediatrics?


There are some very common pediatric services that we treat at KidsHealth Pediatrics. Doctor Maria Nabong and her highly trained medical staff treats patients in Scottsdale & all surrounding areas for a wide range of common and rare childhood ailments. Some of which include but we are by no means limited to:

• Autism
• ADD/ADHD
• Allergies
• Childhood asthma
• Cold and flu
• Strep throat
• Whooping cough
• Ear infections
• Tonsillitis
• Fever
• Abdominal problems
• Bronchiolitis
• Conjunctivitis
Why should I go to KidsHealth Pediatrics?


Every persons' childhood is unpredictable and is highly unexpected as illnesses and accidents are a normal part of growing up. However, there are preventive pediatric health care clinics that can provide you and your children the regular check-ups that can help to keep them safe and healthy all year-round. So, if you or someone you know happens to be looking for a caring, reliable, and expert pediatrician near you, do not stumble and hesitate to contact one of the medical professionals at KidsHealth Pediatrics to schedule an appointment with Doctor Maria Nabong and her pediatric medical staff. We treat children of all ages, from cradles to college, we have your family covered.

Additional Services You May Need
---

Additional Services You May Need
---