Best Pediatrician in Scottsdale, AZ
Looking for a Pediatrician Near You in Scottsdale, AZ? Look No Further. Dr. Maria Nabong MD & Her Experienced Team Are Committed to Providing the Best Pediatric Care Possible. To Book an Appointment, 

Please Call

 or 

Request an Appointment Online

.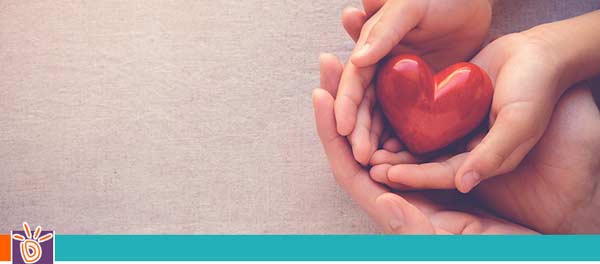 Finding a good pediatrician can be difficult in the Scottsdale, AZ area. You'll see a great pediatrician at KidsHealth Pediatrics. Led by Dr. Maria Nabong MD and supported by her highly experienced staff, our pediatric clinic can treat your children for a variety of illnesses and injuries as well as offer many needed medical services. Come in today, and we will make sure your children stay healthy and treat them as if they were our own family.
You are always searching for the best care for your family, right? Well, look no further than Dr. Maria Nabong! Dr. Maria Nabong of KidsHealth Pediatrics has been named one of the top three pediatricians in 2019 located in the Scottsdale AZ area. After undergoing an extensive 50 point inspection conducted by Three Best Rated comprised of customer reviews, history, complaints, ratings, satisfaction, trust, cost and general excellence, Dr. Maria Nabong has proven with her 5 star rating that she is definitely one of the best. As a mother herself, Dr. Nabong knows the importance of finding the best care for your child. Offering a full array of pediatric services and guiding parents through the years of their child's development, Dr. Nabong strives to be understanding while answering all questions that parents might have. Further maintaining their reputation that KidsHealth Pediatrics recognizes that it truly is a privilege to serve families with patience, as well as exceptional pediatric care.
Immunizations are often required before a child attends school and are vital in protecting your children from serious diseases that at one time in history, would be deadly for many. We carry all of the required vaccines needed for school including mumps, measles, rubella (MMR), polio, and chicken pox. Bring in your current vaccination records, and we'll check with the latest CDC guidance to see which vaccines are needed to keep them healthy.
When the flu season arrives, every sneeze and cough can be a concern. The problem with the flu is that it often shares many symptoms with allergies or the common cold. If your child has been feeling unwell for a few days and has not been improving, bring them to our pediatric clinic today for testing. Once we've confirmed influenza, we can prescribe the proper medication to help them feel better and prevent them from infecting other family members or classmates. The best way to avoid the flu is to avoid it all together! Come in today for an annual flu shot which will help protect your children from getting ill. While it may not be completely foolproof, as the flu often changes throughout the year, in many cases, it will at the very least lessen the symptoms.
Is your child starting a new school or a new sports season? They will likely need a physical. This thorough medical exam is required in order to ensure they can safely participate in an activity. Bring in the required paperwork, and we'll fill out every page after their examination, usually in a single visit. If any additional testing or screening is needed, we can generally process that at our pediatric clinic.
The key to keeping your child healthy is regular monitoring. That is why it is extremely important to choose the best pediatrician for your child. Schedule well-child visits at our pediatric clinic so we can evaluate their development. If there are any development issues we can treat them early and get them back on track again. After the age of 2, we suggest annual visits to our clinic. Before the age of two, we recommend visiting every two to three months.
Are you still looking for a pediatrician in Scottsdale, AZ? Look no further than Dr. Maria Nabong MD. KidsHealth Pediatrics is located at 5425 E Bell Rd Suite 131 Scottsdale, AZ 85254. We are available to treat your children Mon & Wed: 7:30am – 4pm, Tues & Thurs: 7:30am – 5pm, Fri: 7:30am – 3pm. From time to time, we do have hours on Saturdays. Please check our website for these specific dates. We accept most major insurances at our pediatric clinic and have self- pay options for the uninsured. Do you have questions about our services or would you like to make an appointment? Call our friendly staff today.
We look forward to meeting your children and helping them feel better!

Additional Services You May Need
---

Additional Services You May Need
---