What Does a Pediatrician Doctor Do?
You want the best in life for your child, especially when it comes to healthcare. A quality pediatrician is able to provide the level of care you want for your child, and you'll find one right here at KidsHealth Pediatrics. 

Call us

 today to learn more about what we can do for your young one here at KidsHealth Pediatrics!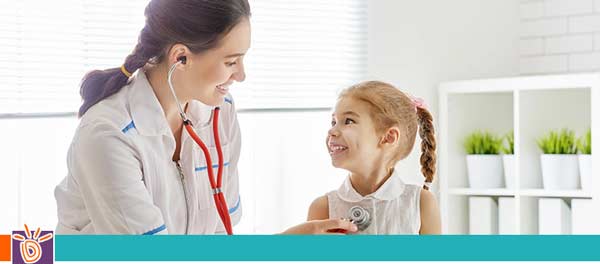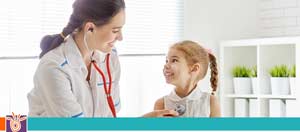 Table of Contents:
So what does a pediatrician doctor do?
How can a pediatrician help my child?
Who is Dr. Maria Nabong?

So what does a pediatrician doctor do?


This type of medical professional is a fully qualified, fully capable doctor, but one that specializes in treating children exclusively. A pediatrician knows children must be treated with special care because they're still growing and maturing. The pediatrician also knows how to support and nurture children during this period of development so they can become healthy adults. Here at KidsHealth Pediatrics, we take care of children from birth all the way to 18 years of age.

Just as you can go to your primary care physician for any common illnesses, minor injuries, physical exams, prescriptions, immunizations, and more, you can take your child in to see a pediatrician for these things too. But because a pediatrician understands children and their needs especially well, the pediatrician will be able to provide a level of attentive care a primary care/family physician might not necessarily be able to provide.
How can a pediatrician help my child?


Here at KidsHealth Pediatrics, our pediatrician, Dr. Maria Nabong, can provide any common pediatric service to help ensure the health of your child. She can see young patients of any age, from birth to 18 years of age, and she would be delighted to become your child's new, long-term pediatrician. Some of the many services the doctor offers include:

• Treating common cold or flu symptoms
• Curing ear, sinus, throat, or urinary tract infections
• Treating allergies and minor allergic reactions
• Assisting children with asthma or mild respiratory issues
• Treating common sports injuries like minor sprains or strains
• Helping children with autism, ADD, or ADHD
• Providing well-child visits, pediatric physical exams, and continual care
• Providing immunizations, like flu shots
• And more

All of our services at KidsHealth Pediatrics are available on an appointment basis with Dr. Nabong. She would be very happy to tell you more about these services during a simple, easy meet-and-greet with you and your child!
Who is Dr. Maria Nabong?


The doctor is our pediatrician here at KidsHealth Pediatrics, and she's appreciated by her young patients and their parents because she's trustworthy and she excels at her job of taking care of children. Because she is so accommodative of and attentive to children and their needs, Dr. Nabong would be an excellent choice for your child's new pediatrician. Thanks to her and her staff, KidsHealth Pediatrics has received top three awards for excellent business practices and patient care! You can be very confident that we'll provide your child with a very high level of healthcare, and we'll be here for your child for as long as he or she needs our services.

KidsHealth Pediatrics has two locations in Glendale and Scottsdale, AZ. You'll find our Glendale location at 5750 W. Thunderbird Rd F620 Glendale, AZ 85306, or our Scottsdale location at 5425 E Bell Rd Suite 131 Scottsdale, AZ 85254. You can call us at either location to book a meet-and-greet or appointment with us, or you can book one with us online instead. We'd be happy to hear from you for any reason, so don't hesitate to give us a call today to learn more about us and what we can do for your child here at KidsHealth Pediatrics!

Additional Services You May Need
---

Additional Services You May Need
---