Pediatrician Near Sun City, AZ
Children Can Be the Victim of Many Diseases Because of so Many Reasons. At KidsHealth Pediatrics, We Care About Your Children and Have Pediatricians With Special Medical Skills. Visit us at

5750 W. Thunderbird Rd F620, Glendale, AZ 85306

. For More Information, Please

Call Us

or Schedule an

Appointment Online

.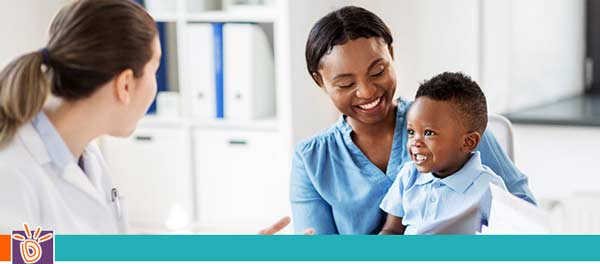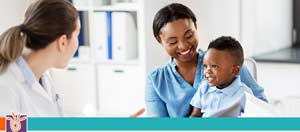 Table of Contents:
What do pediatricians do?
What can a pediatrician diagnose?
How do pediatricians help children?
What ages do pediatricians treat?
Do pediatricians deliver babies?
What diseases do pediatricians treat?
What kind of procedures do pediatricians perform?
What do pediatricians do?


Pediatricians are doctors who manage the health of your children from infancy to adulthood and focus on physical, behavioral, and psychological health issues. KidsHealth Pediatrics treat children from 0-18 years of age. Their specialized training helps diagnose and treat childhood illnesses, from minor health problems to serious diseases. This makes them the best option for your decision in choosing a medical practitioner for your child. Pediatricians are specialized physicians that can assess your children's health. It is highly recommended to see a pediatrician over a family doctor for your child's health.
What can a pediatrician diagnose?


Your child might see a pediatrician for their health, growth and development. You can also see a pediatrician if you think your child needs specialized care and treatment.

A pediatrician can assess and treat the following:

• Asthma and Allergies
• Slow Growth
• Behaviour Issues
• Child Development Delay
• Autism Spectrum Disorder (ASD)
• Attention Deficit Hyperactivity Disorder (ADHD)
• Sleep Issues
• Brain Conditions Such as Epilepsy
• Problems with Muscles or Bones such as Developmental Dysplasia of the Hip, also known as Bowlegs
• Disabilities like Cerebral Palsy, Down Syndrome and Fragile X Syndrome
• Constipation or Fecal Incontinence

A pediatrician might also assess your baby shortly after birth to ensure the health of your child.
How do pediatricians help children?


Pediatricians can help keep children healthy by regularly checking a child's growth and development. They can help prevent illness by providing vaccinations and other general health advices. When children do get sick or hurt, they also treat a wide range of known illnesses and injuries.
What ages do pediatricians treat?


Pediatricians are specifically trained to care for kids and teens. Some pediatricians provide continued care for young adults (usually until college graduation or age 21). This however, can greatly vary from doctor to doctor. Consult your pediatrician should the idea of continued care be of importance to you. During and after the teen years, it is common for the child's care provider to have to make a decision of the best health practices. This decision will come from their family doctor or their pediatrician. It is commonplace for a family doctor to take the place of the pediatrician in the child's teen years. The care provider can also get a recommendation from your pediatrician to see if it is a good time to transition your child to a family doctor.
Do pediatricians deliver babies?


Most hospitals and clinics will enquire if you have a pediatrician when you check in. Sometimes if available or upon request you can find out if the hospital has a pediatrician on call to examine your child. If a hospital pediatrician checks your baby, they can forward your pediatrician notes about the examination to your doctor. Soon after you depart from the hospital, your pediatrician will see your baby within 48 to 72 hours. After, they will then see your child regularly for checkups.
What diseases do pediatricians treat?


Pediatricians will treat illnesses that do not have a clear cause. They will also examine your child if your child has a prolonged fever or has recurring symptoms. Here are the most commonly checked and treated illnesses by your pediatrician.

• Respiratory Diseases and Infections
• Infections of the Bones and Joints
• Tuberculosis (TB)
• Acquired Immunodeficiency Syndrome (AIDS)
• Hepatitis
• Meningitis
What kind of procedures do pediatricians perform?


There are many types of procedures that pediatricians are specialized in their field to perform. Here are the most Common Pediatric Medical Procedures…

• Provision of Immunizations
• Easy Laceration Repairs
• Easy Removal of Foreign Bodies
• Lumbar Punctures (Cerebrospinal Fluid Collection)
• Temporary Splinting of Fractures
• Bladder Catheterization

Are you looking for a pediatrician for your child? Bring your child in for an appointment! KidsHealth Pediatrics would we would be happy to see you! You can call us, or you can conveniently book an appointment on our website. Our pediatric clinic is conveniently located at 5750 W. Thunderbird Rd F620, Glendale, AZ 85306.

Additional Services You May Need
---

Additional Services You May Need
---