Pediatrician Scottsdale
Our Expert Scottsdale Pediatrician Dr. Maria Nabong Provides a Wide Range of Pediatric Services, Including Newborn Childcare, Well Child Visits, ADD / ADHD Evaluation & Treatment, Immunizations & Vaccines, and Much More. To Schedule an Appointment, Please Call Us. We Are Located at 5425 E Bell Rd Suite 131 Scottsdale, AZ 85254.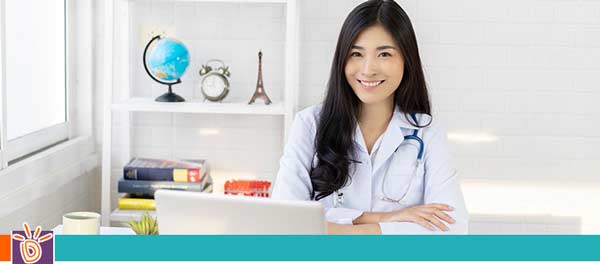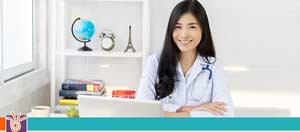 For parents in the Scottsdale, AZ area, there is no better choice that KidsHealth Pediatrics when it comes to their child's healthcare. Dr. Maria Nabong and her exceptional pediatric staff provide important healthcare services designed especially for young patients. We offer comprehensive pediatric care for children of all ages, so you can protect your child's health throughout their childhood. We know that a child's first experiences with their pediatrician can impact their relationship with medical care throughout their life, so we focus on providing important services in an environment designed to reduce stress and put your child at ease.
Why does my child need a primary care pediatrician?
With a greater number of walk-in clinics becoming available across the United States, many adults are beginning to replace their primary care physician (PCP) with urgent care centers. While these clinics can offer convenient access to a doctor, especially because many of them are open late or even 24 hours a day, they are not a replacement for primary care for your child. From a practical standpoint, some insurance providers will require that you designate a primary care physician for your child. However, it is also important to know that your child's pediatrician will help you build a healthy foundation for your child's entire life. Having a partner who is invested in your child's well-being as much as you are can make a huge difference in the quality of the care they receive, and the benefits your child enjoys as a result of that care.
What will my child's pediatrician do?
Your child's pediatrician will be responsible for overseeing the total sum of their healthcare experience. At KidsHealth Pediatrics in Scottsdale, AZ, we provide important preventative screenings, immunizations and vaccinations, as well as specialized care for common childhood illnesses. Your pediatrician will work with you to coordinate between specialists when required and can answer questions you may have about caring for your child at home. It is important that you choose a pediatrician with whom you can build a trusting and respectful relationship because they will be an important source of information for you as your child grows and develops. A pediatrician can answer questions about breastfeeding a newborn and nutrition for your child as they grow. They may also be the first person to notice early warning signs of disease or developmental delays, which will help you ensure your child receives the care and intervention they need as quickly as possible to address specific areas of concern.
What conditions does Dr. Nabong treat?
Doctor Nabong treats patients in Scottsdale & all surrounding areas for a range of common and rare childhood ailments, including:
Autism
Strep throat
Whooping cough
Ear infections
Tonsillitis
Abdominal problems
Bronchiolitis
Conjunctivitis
And More!
I am concerned about my child's behavior. Can their pediatrician help?
At KidsHealth Pediatrics, we understand that your child's well-being will be determined by more than their physical health. That is why, in addition to the medical services we offer for preventative care, common illnesses, and minor injuries, we also offer evaluation and treatment for behavioral disorders. If you believe that your child is exhibiting symptoms of attention deficit hyper activity disorder (ADHD/ADD) or an autism spectrum disorder, our compassionate providers can help you by providing important testing and evaluations that will help you understand your child's behavior and develop a treatment program designed to help them succeed at home, in school, and throughout their lifetime.
If you are looking for a pediatrician in Scottsdale, AZ, contact KidsHealth Pediatrics today to schedule a complimentary meet and greet. We are proud to serve families in our community by providing the important pediatric care their children need.

Additional Services You May Need
---