Pediatrician Glendale, AZ
With KidsHealth Pediatrics, you'll be able to have your child treated for any common condition, and your child can have ongoing care too. Please

call our

pediatric clinic today to

book an appointment

. Our pediatrician in Glendale is available at

5750 W. Thunderbird Rd F620 Glendale AZ 85306

.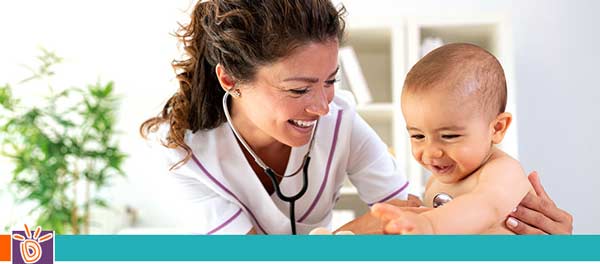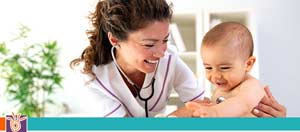 Table of Contents:
How can a pediatrician help my children?
What are some of the benefits of pediatric care?
How can you help my children at KidsHealth Pediatrics?
Do you have a pediatrician in Glendale, AZ?
Here at KidsHealth Pediatrics, we're delighted to be a part of the Glendale AZ community! We're here for you and your children when they need care for any common condition or ongoing care. And if you choose Dr. Maria Nabong as your long-term pediatrician, she'll be here for your children throughout their childhoods.
For everything from the common cold to a simple sprain, you can depend on KidsHealth Pediatrics. You can also depend on us to help nurture your children's development, and we'll be here for every bump and bruise along the way. Book an appointment with us soon to meet our friendly staff and your children's new pediatrician in Glendale, AZ.
How can a pediatrician help my children?


A pediatrician can provide your children with a level of attention and care that other professionals can't so easily provide. Pediatricians are specialists in primary healthcare for children, so they can help your children with any common physiological issues. These professionals can even help with behavioral problems. Generally, a pediatrician will treat children for common illnesses and injuries like the flu or a minor cut, but some pediatricians, like Dr. Maria Nabong here at our clinic, can also treat children for more serious issues like autism.
What are some of the benefits of pediatric care?


Pediatric care providers can offer a similar level of service to what a primary care physician can offer. Actually, a pediatrician can provide a more specialized kind of healthcare for children because a pediatrician specializes in healthcare for children, only. These specialists are more familiar with children and how to tend to their delicate needs. For instance, children with autism require special care that a pediatrician is well equipped to provide. If what you want is the absolute best and most specialized kind of healthcare for your children, then you want pediatric care.
How can you help my children at KidsHealth Pediatrics?


Here at our modern, state-of-the-art Glendale clinic, we can provide so many different services to ensure your children will be taken care of when you visit us. We can help newborns, young children, and teenagers with just about any physiological or behavioral issues, including:

• Common cold and flu symptoms
• Strep throat
• Whooping cough
• Ear, sinus, throat, or urinary tract infections
• Tonsillitis
• Headaches, fever, or dehydration
• Allergies and minor allergic reactions
• Asthma and mild respiratory issues
• Common sports injuries like strains or minor sprains
• Minor cuts, bruises, or burns
• Autism
• ADD or ADHD
• And other issues

Additionally, we can provide a number of other services you will appreciate such as well-child visits, pediatric physicals, immunizations, and more. To learn all about our services and find out how our pediatrician can help your child in the long term, contact us today.
Do you have a pediatrician in Glendale, AZ?


Yes, we sure do! Dr. Maria Nabong is able to be your pediatrician here at our beautiful, modern Glendale location. You'll be able to find us at 5750 W. Thunderbird Rd F620 Glendale, AZ 85306. You can call our clinic to book an appointment with us or learn more about our services and our pediatrician. We also have a Scottsdale location, if you'd like to speak with us there instead!

We look forward to meeting you and your child soon here, at KidsHealth Pediatrics!

Additional Services You May Need
---

Additional Services You May Need
---