How to Choose a Pediatrician?
KidsHealth Pediatrics is committed to provide exceptional pediatric care! Contact us today to learn more about our services.

Call us

today or

book an appointment

online. We have pediatric clinics in

Scottsdale AZ

and

Glendale AZ

.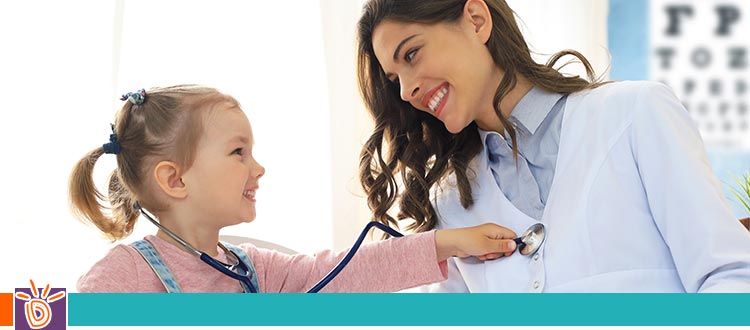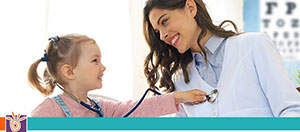 Table of Contents:
What do you see a pediatrician for?
How do I choose a pediatrician?
What ages do pediatricians treat?
What services do you offer at KidsHealth Pediatrics?
What do you see a pediatrician for?


A pediatrician is a medical doctor that has received additional education and training in the care and treatment of children under the age of 18.

Pediatricians are typically a child's first doctor and remain their primary care physician through their childhood and adolescence, up until they turn 18.

With their extensive knowledge and experience in childhood health and wellbeing, they are an excellent resource for preventative and holistic healthcare for children, starting when the child is a newborn.

Children should see their pediatrician on a regular basis throughout their life, with the visit frequency varying depending on their age, medical history, family history and overall health.

The pediatrician will want to check on their young patient's growth and development, physically, mentally, emotionally, and socially to ensure they are meeting the standard benchmarks. This will allow them to detect or flag possible signs of any issues that could be cause for concern.

Early detection is important in the treatment and management of many medical conditions and can help slow down or stop their progression.
How do I choose a pediatrician?


Choosing the right pediatrician for you and your family is important for the health and wellbeing of your child.

Many parents will start looking for a pediatrician for their baby before the baby is even born to ensure that they have a doctor in place. It is a personal choice for every family if they want to use a pediatrician or go with a family doctor that can treat the whole family, parents included.

If choosing to go with a pediatrician, your primary care physician may be able to recommend one to you or you can do your own research to find one.

As a starting point, determine what the most important traits are for your child's doctor, and what is important to you as the caregiver. You want to ensure that the doctor's office will work with your life and schedule.

Location and proximity to your home base or where your child is going can be an important factor, as well as hours, insurance policies, accessibility for getting an appointment, and overall office environment.

The pediatrician's bedside manner, education and training, personality, and philosophy when it comes to the health and wellness of your child will also be key considerations. You want to ensure that you are choosing a pediatrician you are comfortable with and that you are all on the same page when it comes to your child's health.
What ages do pediatricians treat?


Pediatricians may differ slightly in the ages of the patients they accept and treat. The general age range of children that a pediatrician will treat is typically from newborn through to 18 years of age.

Depending on the scope of their practice, how busy they are and the health of their patients, this can vary. In some cases, a newborn baby may be seen by an OBGYN for their first few weeks of life as part of the mother's post partum care.

On the other side of the spectrum, some pediatricians may choose to see patients until they are older than 18, particularly if they have health conditions that require ongoing monitoring and the softer, gentler care that pediatricians have for working with young patients who may be nervous at the doctor.
What services do you offer at KidsHealth Pediatrics?


KidsHealth Pediatrics offers a wide variety of medical services to our young patients and their families. This includes well-child visits, physical examinations, vaccines and immunizations, ADD/ADHD evaluation and treatment, newborn treatment and circumcision, asthma treatment, and diagnosis and treatment of many other common illnesses and injuries.

The health and wellbeing of your child is important to us, and we want to ensure we are providing the best care possible for all of your child's medical needs.

Our team of pediatricians at KidsHealth Pediatrics would be pleased to help you with your child's illnesses, injuries, and medical concerns. Please do not hesitate to call us or schedule an appointment. We have clinics located in Glendale and Scottsdale, Arizona, to serve you well! We serve patients from Glendale AZ, Scottsdale AZ, Tempe AZ, Mesa AZ, Paradise Valley AZ, and Phoenix AZ.

Additional Services You May Need
---

Additional Services You May Need
---