Pediatric Whooping Cough Treatment Questions and Answers
Whooping cough can lead to serious respiratory infections if left untreated. If your child is suffering from whooping cough, contact KidsHealth Pediatrics. 

Call us

 today or 

book an appointment

 online. We have pediatric clinics in 

Scottsdale AZ

 and 

Glendale AZ

.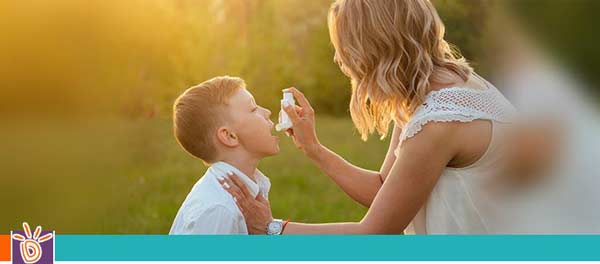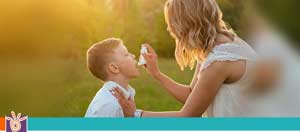 Table of Contents:
What are the 3 stages of whooping cough?
How serious is whooping cough?
What virus causes whooping cough?
When to bring my child to the doctor for whooping cough?
Whooping cough, also known as pertussis, is a highly contagious respiratory infection where it becomes difficult for your body to clear excess mucous from your airways. Infants and children are most at risk of developing whooping cough and experiencing adverse symptoms. However, a whooping cough vaccine is available for infants as young as two months to prevent infection and adverse symptoms. At KidsHealth Pediatrics, we can provide whooping cough immunizations or treatment for your little one if they contract whooping cough!
What are the 3 stages of whooping cough?


Whooping cough has three different stages known clinically as catarrhal, paroxysmal, and convalescent.

During the catarrhal phase of whooping cough, patients typically experience nasal irritation and inflammation (coryza), including nasal congestion, sneezing, runny nose, and post-nasal drip. They may also experience a low-grade fever and mild cough during this stage.

The paroxysmal stage is so named because of the sudden and intense coughing outbursts that frequently happen during this stage. The paroxysmal coughs typically produce thick mucus and often occur with a "whoop" sound at the tail end of the cough, hence the name "whooping" cough. Other symptoms that can occur during this stage include vomiting, exhaustion, and a bluish hue to the skin (cyanosis). 

Whooping cough symptoms start to improve during the convalescent stage, as the cough becomes less frequent and intense, and the patient gradually recovers within a few weeks.
How serious is whooping cough?


Whooping cough is a serious illness, particularly so for infants and young children. If it is not dealt with promptly, it can lead to severe complications, such as pneumonia, seizures, brain damage, or death.

With that being said, most children receive four doses of the whooping cough vaccine (DTaP) by the time they are 15 to 18 months old. The DTaP vaccine significantly reduces the risk of experiencing severe complications to whooping cough. As such, it is important to make sure your child is up to date with their whooping cough vaccines!

If your child has not received the DTaP vaccine and is showing signs of whooping cough, make sure you bring them to see a pediatrician as soon as possible for effective treatment.
What virus causes whooping cough?


Whooping cough is not caused by a virus, as it is a bacterial infection caused by a highly contagious type of bacteria known as Bordetella pertussis. Whooping cough is typically caused by person-to-person transmission when an individual with whooping cough spreads the bacteria to another person through sneezing, coughing, or close contact where both individuals share the same breathing space.
When to bring my child to the doctor for whooping cough?


In general, you should bring your child to the doctor as soon as you suspect that they have whooping cough, whether they are vaccinated or not, but especially if they are unvaccinated. Some signs that you should bring your child to the doctor for whooping cough include:

Vomiting after coughing
Whooping sound after the cough
Sluggishness or exhaustion
Extended coughing spells

Call 911 or immediately go to your nearest emergency room if you notice any of the following signs that your child is experiencing severe complications with whooping cough:

Stops breathing, even for a few seconds
Has a high or uncontrollable fever
Seizures
Severe vomiting and dehydration
Skin or lips turn red, purple, or blue from coughing

If you suspect that your child has whooping cough, our pediatricians at KidsHealth Pediatrics would be pleased to evaluate their symptoms and provide high-quality treatment. For more information about whooping cough or an appointment with us, please do not hesitate to call us or schedule an appointment. We have clinics located in Glendale and Scottsdale, Arizona, to serve you well! We serve patients from Glendale AZ, Scottsdale AZ, Tempe AZ, Mesa AZ, Paradise Valley AZ, and Phoenix AZ.

Additional Services You May Need
---

Additional Services You May Need
---