Pediatric Strep Throat Treatment Questions and Answers
Strep throat is a common type of sore throat in children. If your child has a sore throat and other strep throat symptoms, KidsHealth Pediatrics can help treat it. Call us today or book an appointment online. We have pediatric clinics in Scottsdale AZ and Glendale AZ.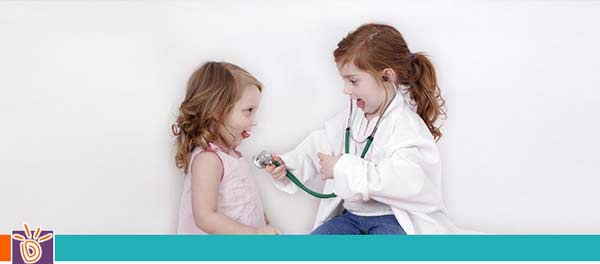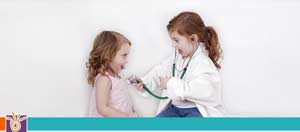 Strep throat is caused by a bacterial infection that causes symptoms of a sore, scratchy and irritated throat. It is characterized by white spots on the back of the throat, as well as red discolorations. Strep throat only makes up a small number of cases of sore throats, as many infections cause this symptom. It is typically relatively easy to treat, with positive and propitious prognoses. If, however, strep throat is left untreated, it can cause complications, such as rheumatic fever and kidney inflammation.
What is strep throat?
Strep throat is a bacterial infection caused by the streptococcal bacteria. It primarily affects the tonsils and throat, and causes symptoms of scratchiness, soreness and itchiness. It is also characterized by red, inflamed spots in the back of the throat, as well as white spots in the throat. These can be seen if the infected person opens their mouth wide.
How do I know if my child has strep throat?
When a child has strep throat, they may present some, or all, of the following symptoms:
Sore throat, especially when swallowing
Bright red, swollen tonsils
White patches or streaks of pus
Red spots on the tongue
Tiny red spots on roof of mouth
Fever
Swollen, tender glands in the neck
Headache, irritability or fussiness
Sleeping more than usual
Poor appetite, nausea or vomiting
Pain in the abdomen
A red rash on the body with a consistency of sandpaper (this is known as scarlet fever)
What causes strep throat?
Strep throat is caused by streptococcal bacteria. There are several types of strep bacteria. Some cause more serious illness than others. Strep throat is most often caused by group A beta-hemolytic streptococcus (GABS), although groups C and G strep bacteria also can infect the throat and cause similar symptoms.
What happens if strep goes untreated in kids?
Strep throat can worsen and cause problems in other parts of the body. For example, untreated strep can develop into rheumatic fever, which can cause heart problems, arthritis, or kidney problems.
If antibiotics are not used to rid the bacteria from the body, the infection could travel to other parts of the body. This could cause dangerous complications, including:
Abscesses (infected pockets) in the throat
Infected lymph nodes in the neck
Middle ear infection
Sinus infection
Rheumatic fever, which can damage the heart, joints, nervous system and skin
Glomerulonephritis, which is a kidney disorder
Strep infection of the skin, including impetigo
Scarlet fever, a red, sandpaper-like rash
Toxic shock syndrome, while rare, this condition is potentially life-threatening
How is strep throat treated?
Strep throat is treated with antibiotics. These drugs lower the risk of spreading the infection to other parts of the body and also shorten the time a person is able to spread the disease. Antibiotics can help you feel better, faster. To help relieve pain and reduce fever, it may be suggested to take an over-the-counter medicine like acetaminophen. Aspirin should never be given to children, as it could cause Reye's syndrome, a rare disorder that causes serious liver and brain damage.
If your child has strep throat, trust the kind and caring professionals at KidsHealth Pediatrics to provide quality care. At KidsHealth Pediatrics, our pediatricians are dedicated to providing the highest level of service to each child, at every visit. We have two locations to better serve you: one in Scottsdale, AZ, and one in Glendale, AZ. Scottsdale residents can visit our clinic conveniently located at 5425 E Bell Road Suite 131, Scottsdale, AZ 85254. Glendale residents can visit our clinic located at 5750 W Thunderbird Road F620, Glendale, AZ 85306. We look forward to serving you! We serve patients from Glendale AZ, Scottsdale AZ, Tempe AZ, Mesa AZ, Paradise Valley AZ, and Phoenix AZ.

Additional Services You May Need
---