Pediatric Office in Scottsdale, AZ
Are You Looking for a Pediatric Office Near You? Look No Further Than KidsHealth Pediatrics in Scottsdale, AZ. At KidsHealth Pediatrics,

Dr. Maria Nabong

Offers a Wide Range of Pediatric Services, Such As Pediatric Chronic Illnesses Treatment, Immunizations & Vaccines, Physical Exams, Well-Child Visits, ADD/ADHD Evaluation & Treatment, and Much More. To

Book an Appointment

,

Please Call

. Our Pediatric Office Is Located at

5425 E Bell Rd Suite 131, Scottsdale, AZ 85254

.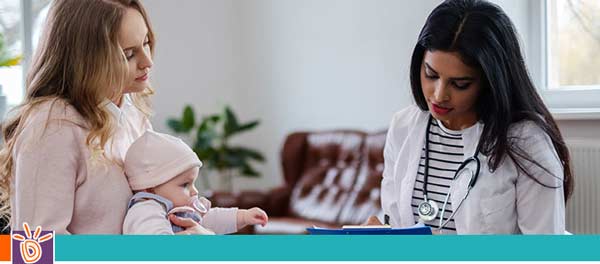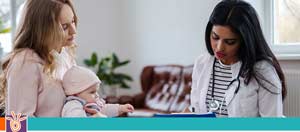 Table of Contents:
What is a pediatric office?
What pediatric services are available at your pediatric office?
Who is my pediatrician?
Should I see a pediatrician on a regular basis?
Do you offer physical exams & immunizations?
Why should I choose KidsHealth Pediatrics in Scottsdale, AZ?
What is a pediatric office?


A pediatric office is a medical clinic that specializes in the health and wellbeing of infants, children, and adolescents. Pediatricians (or children's doctors) specialize in pediatric medicine and diagnose and treat conditions that children experience as they grow. Children's bodies are constantly undergoing change, the smaller size of their bodies and the constant flux they experience can make treatment and diagnosis more difficult than treatment and diagnosis in adults.
Who is my pediatrician?


At KidsHealth Pediatrics, your pediatrician is Dr. Maria Nabong. Dr. Nabong is board-certified and is a Fellow of the American Board of Pediatrics. She has been a pediatrician since 1998 and worked at the Children's Hospital in Philadelphia for five years before moving to Arizona. She uses empathy and compassion as the cornerstones of her practice.
Should I see a pediatrician on a regular basis?


Yes, you should, because regular checkups will ensure that your doctor can monitor your child's developmental milestones, catch early signs of chronic illnesses or conditions, and ensure their ongoing health and happiness.

In the earliest years of your child's life, they will grow rapidly and should see their pediatrician multiple times a year to make sure they are hitting all of their developmental goals. Between the years of 2 and 5, your child should see their pediatrician at least once a year for well-child visits, and then after they turn 5, visit the clinic for annual physical exams.

During your visits with your child's pediatrician, you will receive information and support on your child's health, safety, nutrition, and fitness, answers to questions about your child's development, give your child vaccinations, diagnose any illness, infection, or disease your child may have and then treat them, and refer you and your child to specialists if needed. By seeing your pediatrician regularly, the doctor can catch any illness or condition early that may need long-term care.
Do you offer physical exams & immunizations?


At KidsHealth Pediatrics in Scottsdale, AZ, we offer comprehensive physical exams for infants, children, and teens, from birth to 18 years old. We use physical exams as a valuable diagnostic tool and to keep a detailed evaluation of your child's health over their course of their early life.

We also offer vaccinations and immunizations to protect your child from preventable diseases. We follow the immunization schedule provided by the American Academy of Pediatrics (AAP) and the Centers for Disease Control (CDC). Not only do vaccines protect healthy individuals from contracting diseases and illnesses that we have learned to prevent, but they also provide protection to those who cannot receive vaccinations due to their health. For those who receive vaccinations, they would not be able to contract or pass on these diseases to those who are not able to receive vaccinations, creating a "herd immunity."

At KidsHealth Pediatrics, we provide vaccinations for:

• Diphtheria, Tetanus, and Acellular Pertussis (DTaP)
• Measles, Mumps, and Rubella (MMR)
• Hepatitis A and B
• Rotavirus
• Inactivated Poliovirus
• Pneumococcal Conjugate
• Haemophilus Influenzae type b
• Varicella

Why should I choose KidsHealth Pediatrics in Scottsdale, AZ?


Dr. Nabong and her team of professionals have over 20 years of experience in pediatric medicine and are dedicated to providing you and your child exceptional pediatric care. We strive to offer a safe and comfortable environment for your child and believe in providing inclusive and comprehensive medicine that is based on empathy and compassion.

If you are looking for a pediatrician in the Scottsdale, AZ, and wish for service and a doctor who you can trust, then call our office or visit our website book an appointment at KidsHealth Pediatrics today!

Additional Services You May Need
---

Additional Services You May Need
---