Pediatric Doctors in Scottsdale, AZ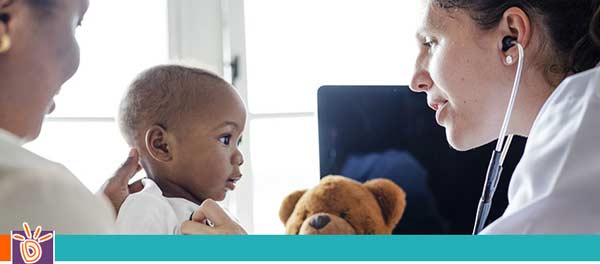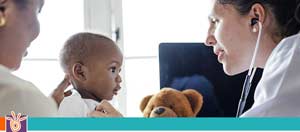 When you are looking for a pediatrician in Scottsdale for your child, it is important to find a doctor who will prioritize your family's health as much as you do. Dr. Maria Nabong has 4 children of her own and understands the importance of preventative screenings and regular healthcare as part of ensuring your child can live a long and healthy life. At KidsHealth Pediatrics in Scottsdale, AZ, your child's safety and well-being are prioritized by exceptional caregivers who understand the unique needs of their young patients.
Can I meet with a doctor before my child's first appointment?
At KidsHealth Pediatrics, we understand how important it is for parents to feel listened to. You want to find a pediatric doctor near you you can work with and trust.The relationships we build with parents will directly impact the care their child receives because we often rely on parents to provide important information regarding their child's normal function and potential symptoms. We offer free meet and greet consultations that will allow you to visit our facility and meet your child's doctor. We believe this process is essential to making sure you find the perfect practice for your child's health needs. Whether you are a new parent or are looking to change your child's doctor in Scottsdale, we would love the opportunity to meet you and your child in order to show you why we are one of the best pediatric offices in the Scottsdale area.
Why are physical exams important?
Regularly scheduled physical examinations are an essential tool for ensuring your child is developing normally. These exams will provide your pediatric doctor with an opportunity to evaluate their overall health, as well as allowing for early detection of potentially dangerous medical conditions. While it is always important to bring your child to see a doctor when they are sick or injured, preventative care is the best way to set your child up for a long and healthy life. By scheduling an exam as suggested by your pediatrician, you will be doing everything you can to help your child stay healthy now and in the future.
What services are offered at KidsHealth Pediatrics in Scottsdale, AZ?
Dr. Maria Nabong is a highly-experienced pediatrician with more than 20 years of experience in pediatric care. Some of the conditions that Dr. Nabong treats include:
Are

vaccines

safe for my child?
At KidsHealth Pediatrics, we believe in adhering to the vaccination schedule as suggested by the Centers for Disease Control (CDC). Vaccines have been extensively tested to ensure they are safe and effective, and the immunization schedule as set forth by the CDC is the best way to protect your child, your family, and your community from potentially deadly diseases. The most common side effects of vaccine administration are some soreness, redness, or bruising at the site of the injection. For most children, these side effects are minor and will dissipate quickly. Some of the most important vaccines for your child include those for rotavirus, hepatitis A and B, diphtheria, tetanus, pertussis, Hib, polio, measles, mumps, and rubella, pneumococcal disease, influenza, and varicella. If you have questions about the vaccine schedule or which immunizations your child will require and when, our knowledgeable staff can help you understand the schedule and why these vaccines are so important.
If you are looking for a compassionate and experienced pediatric doctor near you in the Scottsdale, AZ area, call KidsHealth Pediatrics today to schedule a complimentary meet and greet appointment. We know that it is a privilege to provide your child with the care and support they need throughout their lives, and we would love the opportunity to show you why we offer the best pediatric care in the area.

Additional Services You May Need
---