Pediatric Doctors in Glendale, AZ
It's Important for Your Child to Have the Kind Quality Pediatric Care That KidsHealth Pediatrics is Able to Provide. For One of the Finest Pediatric Doctors in Glendale AZ, Get in Touch With Us Today. We Are Located at 5750 W. Thunderbird Rd F620 Glendale, AZ 85306.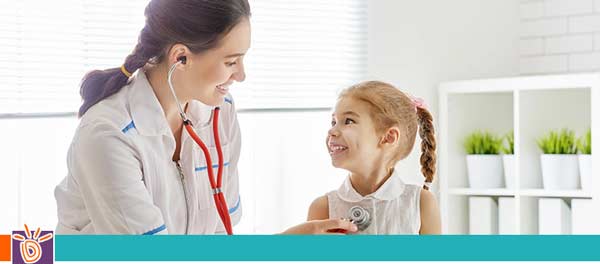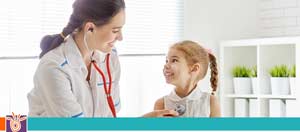 Children have very particular health needs that a pediatric doctor can take care of and tend to. This kind of specialist is especially qualified to treat children, and some pediatric doctors can even help children with special needs and behavioral disorders. We have one of these pediatric specialists here at KidsHealth Pediatrics. Dr. Maria Nabong would be very happy to meet you and your child.
Who is Dr. Maria Nabong?
We'd like to introduce you to Dr. Maria Nabong, our resident pediatrics doctor here at our convenient Glendale AZ location. The doctor is fully capable of treating your child not just in the short term, but also in the long term if you require the ongoing services of a pediatric doctor in Glendale AZ.
Your child can see the doctor for anything from the common cold to a minor sports injury. She can also take care of your child on an ongoing basis, providing any primary care services your child requires. As one of the finest pediatric doctors in Glendale AZ, she has helped our clinic achieve top three awards for quality business practices and patient care.
How can a pediatric doctor help my child?
Pediatricians can help your child similarly to how a primary care physician can help your child. The difference, though, is that pediatric doctors are experts in treating children, specifically. This means that a pediatric doctor has dedicated his or her life to helping children, and is able to accommodate the specific needs of children. For example, Dr. Maria Nabong is able to help children with autism, which is a common disorder in children. A pediatric doctor can also provide well-child visits, children's physicals, vaccinations, and more.
Children with common illnesses or injuries can be treated easily by a pediatric doctor. Some of these conditions include:
The flu in children over 3 months of age
Upset stomach, diarrhea, vomiting, or other sickness
Mild infections like urinary tract infections
Mild allergies and minor allergic reactions
Asthma and other respiratory issues
Ears, nose, and throat issues like strep throat
Common sports injuries like bruises and minor sprains
Other common injuries like minor cuts that require stitches
And any other common, minor condition in children
When is it necessary to take my child to the ER instead of a pediatrician?
This is such an important question. Sometimes, it's absolutely crucial that you take your child to the emergency room (ER), such as when an infant 3 months of age or under has the flu. In this example, the flu can be potentially life-threatening for an infant, so it's necessary to go to the ER.
If you are ever in a situation where you believe your child could be suffering from a life-threatening condition, then you must go to the ER. Even if you're unsure, you still must go to the ER. If you're certain that your child's condition is non-life-threatening and not especially urgent, then you can go to a pediatric doctor instead.
Where can I find pediatric doctors in Glendale, AZ?
Here at KidsHealth Pediatrics in Glendale AZ, you'll find Dr. Maria Nabong, our pediatrician for young patients in Glendale. Our beautiful new Glendale location is located over at 5750 W. Thunderbird Rd F620 Glendale, AZ 85306, and you can call us for any reason. You can book an appointment with us at that number or online. We also have a second location in Scottsdale.
Still looking for a pediatrician in Glendale, AZ? Come see us soon here at KidsHealth Pediatrics!

Additional Services You May Need
---