Meet Maria Theresa Galasso, MSN, CPNP at Kidshealth Pediatrics
Meet Maria Theresa Galasso! Maria is the Nurse Practitioner at Kidshealth Pediatrics. She takes huge care of every kid she meets at the clinic, and you will find her very active and vigilant at the time of work. For more information, 

call

 our clinic today. We serve patients from Glendale AZ, Scottsdale AZ, Tempe AZ, Mesa AZ, Paradise Valley AZ, and Phoenix AZ.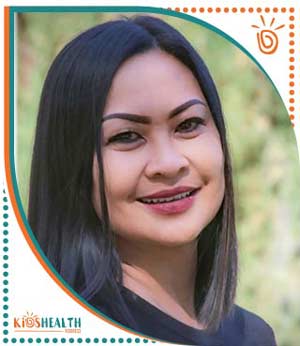 Maria Theresa Galasso, MSN, CPNP
Maria has always been passionate about children's health, this is why she decided to go into pediatrics in the first place as a registered nurse.
With over 30 years in the field of pediatrics, Maria has worked with various Pediatric clinics around Phoenix, AZ, she now offers her expansive knowledge and experience to KidsHealth Pediatrics.
She received her Bachelor of Science in Nursing at the University of Detroit before moving onto getting her Master of Science in Nursing at Wayne State University to finish with getting her Post-Master Degree at the University of Rochester in Care of Children and Families with the Nurse Practitioner Program. Maria not only brings her vast educational experience and knowledge to KidsHealth Pediatrics, but she also is fluent in English and Filipino and is also able to communicate in Spanish and Italian.
Maria Theresa Galasso is happily married with two beautiful daughters who are both in college. Maria's mission is to provide the utmost professional care to each individual family she comes in contact with.