Children's Clinic in Scottsdale, AZ
Are You Looking for a Children's Clinic Near You? Look No Further Than KidsHealth Pediatrics in Scottsdale, AZ. Dr. Maria Nabong, MD & Her Team Treat Infants, Children & Teens Up to 18 Years Old. To Schedule an Appointment with Dr. Nabong, Please Call Our Friendly Staff. Our Children's Clinic Is Located at 5425 E Bell Rd Suite 131, Scottsdale, AZ 85254.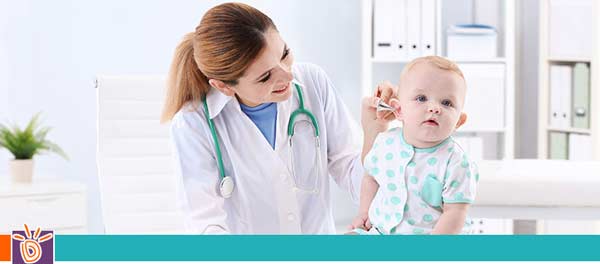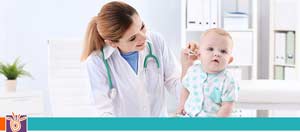 What is a children's clinic?
A children's clinic is a medical health clinic that specializes in the medical care of children from birth to 18 years old. A children's clinic is staffed by pediatricians (children's doctors), pediatric nurses, and other medical staff. These teams of medical professionals work to manage the physical, mental, and behavioral health of your child as well as diagnose chronic childhood diseases and common illnesses, treat injuries and provide preventative health care so your child can live a long, healthy, happy life. Your child will receive comprehensive health care for their entire childhood at children's clinics, and your pediatrician will be your main contact whenever your child is sick or injured.
What medical services can my child get at KidsHealth Pediatrics?
At KidsHealth Pediatrics in Scottsdale, AZ, we care about the health and wellness of your child and we provide complete health care services to infants, children, and teens. We are dedicated to providing exceptional pediatric care and to do this, we offer a range of health care services to keep your child happy and healthy! These services include:
Why are physical exams important?
At KidsHealth Pediatrics in Scottsdale, Dr. Nabong offers comprehensive physical exams to children of all ages in the Scottsdale, AZ, area. As children's bodies grow and change drastically throughout their early years, physical exams can give us insight into any chronic illnesses, disease, mental, or behavioral issues early, which is key to managing and treating these issues.
In physical exams, we can monitor your child's growth and development, which includes recording your child's height and weight, checking their nose, throat, lungs, and abdomen, an evaluation of their posture, joints, strength, and flexibility. In addition to regular annual or biannual exams, we also provide sports physicals and school physicals.
Physicals are not only meant to monitor milestones but to identify and manage chronic illnesses as well. Early diagnosis is critical to managing symptoms and consequences of more serious conditions, which will help your child live a long, happy, and healthy life. To monitor for chronic illness, we check your child's vision, their spines for signs of scoliosis, check their lymph nodes for signs of tumors, and take blood and urine samples to screen for any other serious conditions.
Do you offer Vaccines at your children's clinic in Scottsdale, AZ?
Yes, we do. Maintaining a regular vaccination and immunization schedule is paramount to your child's health. Vaccines protect your child from easily preventable diseases and prevent them from contracting and passing them on to other members of the community. By receiving vaccinations, your child will also protect vulnerable members of the community who, for health reasons, are unable to receive vaccinations themselves.
At KidsHealth Pediatrics, we offer a comprehensive vaccination schedule as set out by the AAP and CDC. Common vaccinations (which are required by schools) include measles, mumps, and rubella (MMR), chickenpox, and polio.
Do you accept my insurance?
We accept most major health care plans at KidsHealth Pediatrics. However, all plans are different, and it is always best to familiarize yourself with your plan specifically by calling your health insurance provider prior to your visit. If you are unsure if we accept your insurance, please feel free to call us at the office and we will check.
Why should I choose KidsHealth Pediatrics in Scottsdale, AZ?
We are dedicated to providing exceptional care to children of all ages. We care about the health and wellness of your growing child. Dr. Maria Nabong, MD, and her compassionate team of medical professionals have over 20 years of experience and provide a wide range of services to ensure the long-term wellbeing and happiness of your child in the Scottsdale, AZ, area. If you are looking for a children's clinic in Scottsdale that you can trust and feel comfortable with, call our office or book an appointment online.

Additional Services You May Need
---