Pediatrics Cardiovascular Health Clinic Q & A
There are plenty of ways to help your child live their life with excellent cardiovascular health, and our board-certified pediatricians at KidsHealth Pediatrics can help you discover and implement healthy habits to that end. Serving patients from Glendale, AZ, Peoria, AZ, Sun City, AZ, Phoenix, AZ, El Mirage, AZ, Surprise, AZ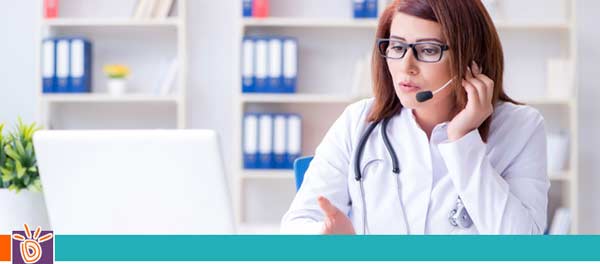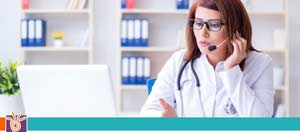 Table of Contents:
What is good for cardiovascular health?
What is the best exercise for cardiovascular health?
How can Kidshealth help you improve your cardiovascular?

What is good for cardiovascular health?


When it comes to your child's cardiovascular health, it is a good idea to pay attention to what they are eating, how much physical activity they get, as well as their weight. For infants, breastfeeding them for as long as possible has shown to provide tremendous long-term benefit to their cardiovascular health.

In terms of nutrition, it is essential that your child eats plenty of fruit and vegetables, especially the leafy green variety or berries rich in antioxidants, like blueberries, strawberries, and raspberries. They should also eat a balanced diet of whole grains, lean protein, and low-fat dairy products. Foods that are high in fiber or contain healthy fats, such as omega-3 fatty acids or monounsaturated fats, also have tremendous benefits to your heart health, including oily fish, avocados, almonds, seeds, and others. Your child's diet should avoid sugary and processed foods as much as possible, as well as those that contain saturated or trans fats, such as full-fat dairy products, red meat products, doughnuts, and fried foods.

It is also vital that your child gets plenty of exercise and physical activity! As such, try to ensure that your child spends at least an hour each day of moderate to robust physical activity, whether through play, sports, or another activity, such as swimming or hiking. Furthermore, since obesity is a leading cause of cardiovascular disease, be sure to help them maintain a healthy weight.

For more information on optimizing your child's cardiovascular health, our board-certified physicians at KidsHealth Pediatrics can provide expert medical advice and recommendations!
What is the best exercise for cardiovascular health?


For kids, the best exercises are those that are fun and unstructured! As such, we don't necessarily recommend taking them to the gym or enrolling them in a marathon (unless they ask you to!). Instead, exercise should involve their heart and mind. Examples could be playing soccer or basketball, playing tag or skipping, going to the local pool or lake for a swim, or taking them on a hiking trail to experience the great outdoors. For more examples or questions about your child's physical activity, please feel free to call us or schedule an appointment online to speak with one of our pediatricians. 
How can Kidshealth help you improve your cardiovascular?

Besides medical advice and recommendations for encouraging a healthy lifestyle for your kids, our board-certified pediatricians at KidsHealth Pediatrics can provide excellent cardiovascular health services for your children. From monitoring their blood pressure, heart rate, and listening to their heartbeat at annual physicals to providing treatment for any issues with their cardiovascular health, our pediatricians will work tirelessly to help your child have the healthiest heart possible. Moreover, if your child does have any heart-related condition, our pediatricians can detect it early and guide you to the best treatment options.

We welcome you to come to KidsHealth Pediatrics, where our pediatricians will help to optimize your child's cardiovascular health! KidsHealth Pediatrics is located at 5750 W Thunderbird Rd, Suite F620, in Glendale, AZ. You can schedule an appointment with us during the following hours: Monday and Wednesday from 7:30 AM to 4:00 PM, Tuesday and Thursday from 7:30 AM to 5:00 PM, and Friday from 7:30 AM to 3:00 PM.

Additional Services You May Need
---

Additional Services You May Need
---