Best Pediatrician in Glendale, AZ
If You've Been Looking for One of the Best Pediatricians Near You in Glendale AZ, You'll Find an Excellent One Here at KidsHealth Pediatrics. Dr. Maria Nabong is Currently Taking on New Young Patients. Get in Touch With Us in Glendale!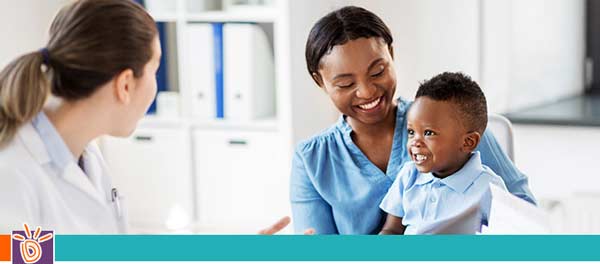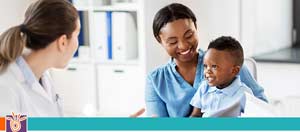 For young patients in the Glendale AZ community, KidsHealth Pediatrics is here to help. We can treat any mild illness or minor injury, or even provide assistance to parents whose children have behavioral issues like autism. We're here for you and your child for as long as you need us. From the cradle to college, we'll be here.
Our clinic's doctor is Dr. Maria Nabong, a top-rated pediatrician for the Glendale AZ area. If you'd like to bring your child in to see or meet her, then you're more than welcome to get in touch with us to make an appointment.
When should I take my child to see a pediatrician?
For issues like mild infections or minor sprains, a pediatrician can easily help. A pediatrician can help with any minor, non-life-threatening condition in children, including the common cold or common sports injuries. However, please remember that for possibly life-threatening situations, it's absolutely necessary to call 911 and take your child to the ER.
Here at KidsHealth Pediatrics, Dr. Maria Nabong is our resident pediatrician. She is able to see your child for just a quick appointment or for long-term primary care. Contact us to book an appointment or for a meet-and-greet!
What can a pediatrician do for my child?
Most pediatricians can provide the same kind of services a primary care physician can provide. However, because pediatricians are specialists in children's healthcare, they're able to provide specialized service for children, even for children with special needs. Here at KidsHealth Pediatrics, we can help children with autism, ADD, ADHD, and other behavioral problems. For all children, we can provide well-child visits, pediatric physicals, immunizations, and many other services to keep your child well.
Dr. Nabongcan also help children with all of their fundamental healthcare and developmental needs. Some of the common services we provide include diagnosis and treatment for:
Upset stomach, diarrhea, or vomiting
Mild infections like strep throat
Seasonal allergies or minor food allergic reactions
Minor respiratory issues or asthma
ENT (ears, nose, throat) issues like earaches
Can a pediatrician treat babies and newborns?
This is a great question because children, especially babies and newborns, have special needs. In the field of pediatric medicine, a professional is trained in the diagnosis, treatment, and special care of children of all ages, including babies and newborns. Here at KidsHealth Pediatrics, our pediatrician is fully capable of looking after your child from birth to 18 years of age.
Where is the best pediatrician near me in Glendale, AZ?
A truly fine professional, Dr. Maria Nabong is our pediatrician here at KidsHealth Pediatrics. The doctor is appreciated by her young patients and their parents for her general excellence and trustworthiness. In fact, thanks to her and her staff, KidsHealth Pediatrics has received top three awards for excellent business practices and patient care.
The doctor practices in both Glendale and Scottsdale, AZ. You'll find our Glendale location at 5750 W. Thunderbird Rd F620 Glendale, AZ 85306, or you can call us to book an appointment. We'd also be happy to see you and your child for a simple meet-and-greet!
We hope to see you and your child soon here at KidsHealth Pediatrics!