When Should I Take My Child to a Developmental Pediatrician?
Taking your child to a developmental pediatrician can be beneficial for several reasons, especially if you have concerns about your child's growth, behavior, or development. Developmental pediatricians are medical specialists who focus on assessing and managing developmental and behavioral issues in children. Reach out to talk to one of our friendly and experienced staff members today or book an appointment online. We Have 2 Pediatric Clinics in Scottsdale, AZ & Glendale, AZ.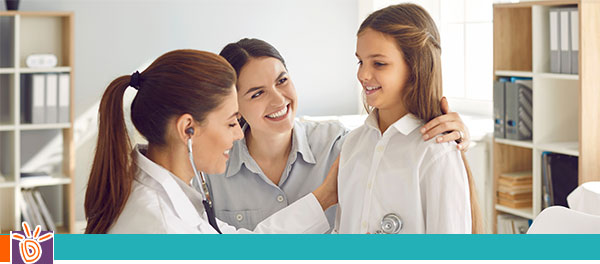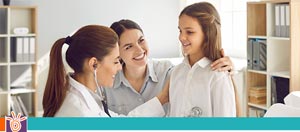 Table of Contents:
What is the purpose of a developmental pediatrician?
What is the difference between a developmental pediatrician and a regular pediatrician?
Can a developmental pediatrician diagnose ADHD?
What can I expect from a developmental pediatric evaluation?
Every child experiences their own unique process of development, but there are important milestones and expectations of children by the time they reach certain ages, with outliers raising flags that they may require more specialized care in order to help them reach these milestones. Developmental pediatricians are able to provide children with those developmental differences the individualized care to support them as they encounter these differences.
What is the purpose of a developmental pediatrician?

There are a number of potential developmental-behavioral conditions that children regularly experience that cause difficulties in their ability to learn and grow at the same rate as their peers. With more complex developmental delays, having a pediatrician with supplementary experience in developmental and behavioral differences in children will ensure that your child is able to access the specialized support and treatment options that they require to provide them with increased success socially and at school. Developmental pediatricians will provide specialized care to appropriately evaluate your child's individual development, offering an accurate diagnosis and an individualized treatment plan. Many of the common developmental disorders simply require proper management and a good understanding of the unique needs of the child in order to support healthy development for years to come.
What is the difference between a developmental pediatrician and a regular pediatrician?

It is common for parents of children who are facing developmental difficulties to be recommended by either the teachers of their child or their child's pediatrician to visit a developmental pediatrician in order to access more specialized care for developmental delays than the average pediatrician is able to offer. Developmental pediatricians will assist in the specific problems or difficulties that the child experiences due to the differences in their growth and development while also providing guidance to the parents in how to navigate these differences. Not every child requires a developmental pediatrician, and even if a child has a developmental pediatrician, they should still regularly visit their general pediatrician in order to continue receiving essential primary care services.

Developmental pediatricians will provide less of the general pediatric primary care services, focusing on the evaluation and treatment/management of conditions including developmental delays affecting language, speech, and motor skills, nonverbal learning difficulties, concerns with social skills, behavioral or performance difficulties, mental health conditions, and various health conditions.
Can a developmental pediatrician diagnose ADHD?

Developmental pediatricians are qualified to diagnose and treat a wide variety of developmental and behavioral conditions in children, including complex conditions such as Attention-deficit/hyperactivity disorder (ADHD) which is one of the most common mental disorders that is diagnosed among children. There are several more well-known symptoms or indicators that your child may be struggling with ADHD, which will often be more easily diagnosed by a teacher who is able to see how the child performs in both social and educational environments. There tends to be a fair bit of overlap in the symptoms and indicators of various developmental conditions, for example, indicators of anxiety may also display fairly similarly to ADHD in children, but there is also a chance that the child is experiencing both conditions, requiring a more specialized management plan provided from a qualified developmental pediatrician. Other commonly diagnosed developmental conditions in children include:

• Autism
• Learning differences such as dyslexia
• Delayed speech, language, or motor skills development
• Mental health issues
• Performance issues (most likely seen in school)
• Nonverbal learning disabilities
• Difficulties with social skills
What can I expect from a developmental pediatric evaluation?

An evaluation from a developmental pediatrician will typically include providing consultation with the pediatrician to see if they are the right fit for you and your child and to provide them with a detailed medical and developmental history of your child. A medical exam will likely be required at this time to help rule out any physical causes of the developmental differences, and will also likely involve the developmental pediatrician observing and speaking with the child to see how they interact in this setting. The pediatrician will also want to know how the child behaves or acts in a variety of settings and will want to have feedback provided from the teachers or staff members from your child's school or daycare to see how they are from in these different settings without household members around.

Once the developmental pediatrician has a broader understanding of the actions, feelings, habits, and difficulties of the child, they will be able to provide an accurate diagnosis and treatment/management plan if required. If you have any questions or would like more information about our services, contact us here. Or, if you're ready to see one of our specialists book an appointment online. We Have 2 Pediatric Clinics in Scottsdale, AZ & Glendale, AZ. We serve patients from Glendale AZ, Scottsdale AZ, Tempe AZ, Mesa AZ, Paradise Valley AZ, and Phoenix AZ.

Additional Services You May Need
---

Additional Services You May Need
---